The Cost of Happiness – What Do I Need to Earn?
They say money cannot buy happiness, but can money stop you from being unhappy?
According to Expensivity, there is a certain level of income which can make you happier. Expensivity call this the 'happiness premium'.
This seems to make sense; a comfortable and reliable income means you worry less and makes life that little bit easier. Given financial stress is such a major issue impacting society today, it is no surprise that a higher income can mean less stress.
Each country has a different happiness premium due to the cost of living, therefore, a different level of income is needed to reach this happiness quota depending on where you live.
In Australia, the level of income needed to reach the happiness premium is $135,321 per annum.
We have a great quality of life in Australia, but this of course comes at a high cost – with the cost of living and expensive property market being key factors in this.
This means Australia comes with the second highest price of happiness behind Bermuda ($143,933 per annum).
Happiness comes cheapest in Suriname, a little South American country with an income of $6,799 being the happiness premium.
Perhaps the most alarming theme that emerged from Expensivity's research is that the happiness premium in any given country is in fact higher than the average income figure. Basically, this means the average person across the world fails to meet the happiness premium.
Always wanting more and comparing our lives to other people has led to the average income not being good enough.
So, what should we do to reach happiness?
Identify the things which are important to you and use your money to buy these things and limit your spending on things which are not important to you.
Does buying the expensive car bring you more joy than buying a more modest car and using the difference to take your family on a holiday?
Research suggests that in terms of happiness and well-being, spending money on new experiences brings more joy than buying new things.
New things are exciting at first, but then we adapt to them. We constantly need more and more.
Making money decisions that better align to our goals over time can lead to significantly greater life outcomes.
If you need help working through your life goals and better aligning your money to the things which matter to you, please contact us below.
Need more help or information?
Click the link below to contact us at Plus 1.
Open Hours
Monday to Friday
8:00am to 5:00pm
Closed Public Holidays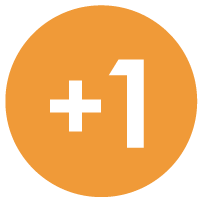 If you need to get us documents quickly, access remote support, or the MYOB Portal click the button above.