The Financial Planning Journey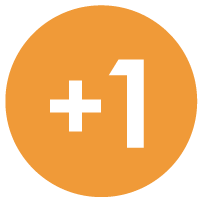 The Financial Planning Journey
We explain what's involved and how it effects you!
Discovery and Strategy Meeting
30 – 60 minutes
This step involves getting to know each other! We will ask questions to best understand your total situation and get to know what is important to you.
Research and Modelling Strategies
2 – 6 hours
We take all the information provided and model various strategies to ensure the best possible outcome.
Advice Preparation
4 – 8 hours
Once we have determined the appropriate course of action we prepare a personalised financial plan
Advice Presentation Meeting
60 – 90 minutes
This is where we present to you your personalised financial plan with clear recommendations to help you achieve your goals.
Advice Implementation
5 – 10 hours
If you decide you like our recommendations and want to go ahead, we will implement your strategy and ensure everything is set up correctly and managed efficiently
Ongoing Service & Review Meeting
60 – 90 minutes
We are here for you whenever you need. As life changes, so does your plan. We regularly review your plan to ensure it continues to meet your needs.
If you need to get us documents quickly, access remote support, or the MYOB Portal click the button above.
Open Hours
Monday to Friday
8:00am to 5:00pm
Closed Public Holidays
Sentinel Wealth Unit Trust T/As Plus 1 Wealth Advisors (ABN:11 408 695 672) is an Authorised Representative of Sentinel Wealth Managers Pty Ltd
(ABN: 73 108 328 294) AFS Licence 322211 | Financial Services Guide