Elevate Your Career with Plus 1 Group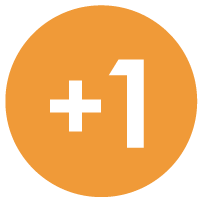 At Plus 1 Group, we champion:
Personal and Professional Growth:
Our dynamic environment provides endless opportunities for learning, with strong training and mentorship
Promising Opportunities:
Demonstrated success doesn't go unnoticed, with an auspicious path to advancement
Balance and Flexibility:
We honour the importance of work-life balance, ensuring that work stays at work. Our flexible hours and understanding leave policies cater to your unique needs
Respect and Recognition:
We value your efforts and dedication. Our approachable management team ensures a supportive workspace where every contribution matters
We are in search of individuals who:
Embrace Challenges:
You have a go-getter attitude and you're not afraid of making mistakes – because you see them as opportunities to learn and grow.
Are Passionate about Growth:
You have a burning desire to improve, to learn new things and to advance in your career.
Have a Client-Focused Mindset:
You understand the importance of providing tailored, quality solutions to meet our client's unique needs and goals.
Value Teamwork and Collaboration:
You thrive in a team environment, valuing the input of your peers and always willing to lend a hand.
At Plus 1 Group, we believe that the right attitude can make all the difference.
If you're enthusiastic about your career and ready to make a significant contribution, we'd love to hear from you. Let's grow together.
If you need to get us documents quickly, access remote support, or the MYOB Portal click the button above.
Open Hours
Monday to Friday
8:00am to 5:00pm
Closed Public Holidays
Sentinel Wealth Unit Trust T/As Plus 1 Wealth Advisors (ABN:11 408 695 672) is an Authorised Representative of Sentinel Wealth Managers Pty Ltd
(ABN: 73 108 328 294) AFS Licence 322211 | Financial Services Guide