Accounting Software Tips
Check out our monthly tips on Accounting Software that you can use!
AccountRight stores data that can become corrupted and cause odd issues like missing or incorrect information. We go through a basic troubleshooting method to fix this.
In the July 2020 Quickbooks Tip we go over some simple shortcuts to make your life easier!
In the June 2020 Xero Tip we go through how you can customise your dashboard to best suit your needs.
Open Hours
Monday to Friday
8:00am to 5:00pm
Closed Public Holidays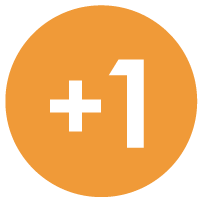 If you need to get us documents quickly, access remote support, or the MYOB Portal click the button above.
Sentinel Wealth Unit Trust T/As Plus 1 Wealth Advisors (ABN:11 408 695 672) is an Authorised Representative of Sentinel Wealth Managers Pty Ltd
(ABN: 73 108 328 294) AFS Licence 322211 | Financial Services Guide