Included FREE with your MYOB Essentials or AccountRight subscription, scan your receipts with our app to change the way you do your expenses.
Advatages Of Using MYOB Capture
Cut you data entry down as the app scans your reciepts for relvant information.

A central location means better organisation and less stress come tax time.
No more paper!
Download the app for free.
Need more help or information?
Click the link below to contact us at Plus 1.
Open Hours
Monday to Friday
8:00am to 5:00pm
Closed Public Holidays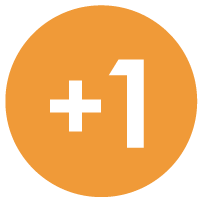 If you need to get us documents quickly, access remote support, or the MYOB Portal click the button above.