SG Amnesty Bill Passes Parliament
The Recovering Unpaid Superannuation Bill has now passed through parliament and is waiting on royal assent.
The SG (Superannuation Guarantee) is a 6-month amnesty aimed at providing employers a once off pardon and to encourage them to self-correct any SG non-compliance between 1st July 1992 and 31 March 2018.
Employers with any non compliance between 2018 to now are not eligible for the amnesty period.
The amnesty will allow employers to claim tax deductions for payments of SG or other contributions made during the amnesty period to offset SG charge and remove a penalty that may otherwise apply in relation to SG non-compliance.
The amnesty period started on 24 May 2018 and ends six months from the date it receives royal assent (yet to be announced).
The new legislation will also impose minimum penalties on employers who fail to come forward during the amnesty period by limiting the commissioner's ability to remit penalties below 100 per cent of the amount of SG charge payable.
So far approximately 7,000 employers have come forward voluntarily since the amnesty was first announced on 24 May 2018 and the Treasury estimates an additional 7,000 employers will come forward during the final 6-month amnesty period, returning a figure of around 230 million to employees who may otherwise have missed out.
This is the perfect opportunity for employers to pay out what is owing to employees while not facing additional late penalties and fees.
Need more help or information?
Click the link below to contact us at Plus 1.
Open Hours
Monday to Friday
8:00am to 5:00pm
Closed Public Holidays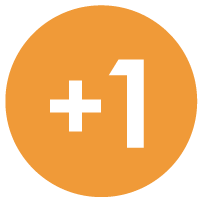 If you need to get us documents quickly, access remote support, or the MYOB Portal click the button above.