Drought Infrastructure Grant
A grant of up to $5,000 is available per farm business to assist farmers to make on farm infrastructure improvements to help with the management of drought or enhance the longer-term viability of the farm. Eligible businesses will be required to provide dollar for dollar co-contribution.
Examples of Eligible Improvements Include
Construction or upgrade of stock containment areas i.e. fencing/gates.
Reticulated water systems using pumps, piping, tanks and troughs for livestock.
Irrigation system upgrades.
Permanent repairs to fixed infrastructure i.e. irrigation pumps, repairs to piping, replace troughs, upgrade tanks.
Improved water infrastructure for stock management i.e. consolidating/enlarging farm dams.
Farm development to improve drought management efficiencies to farm production systems i.e. soil moisture monitoring, weather stations, telemetry sensor equipment.
Grain and fodder storage i.e. silos, silage bunkers, hay sheds.
Internal re-fencing to better match property layout with land capacity.
Fencing for the exclusion of wildlife to protect and manage crops and pastures.
Addition of shelter belts for shade and associated fencing.
Upgrading of areas to deliver to deliver better productivity and profitability i.e. laneway upgrades.
Feeding system upgrades i.e. feed pads or feed troughs.
Adoption of precision farming techniques i.e. auto-steer tramlining, yield mapping and weed-seeker technology.
To be Eligible you are Required to
Own, share or lease a farm business located in the following shires (Wellington, East Gippsland, Swan Hill, Gannawarra, Loddon, Campaspe, Greater Bendigo, Greater Shepparton, Moira, Strathbogie, Benalla, Wangaratta, Wodonga, Indigo, Alpine, Towong, Mildura, Hindmarsh, Yarriambiack, Buloke, Horsham or Northern Grampians).
Be registered as a primary producer with the ATO and have an ABN and be registered for GST.
Have a right or interest in the land for the purpose of primary production.
Contribute more than 51% of his/her labour to the farming enterprise.
Derive 51% of gross annual income from the farm business OR made a minimum farm related capital investment of $50,000 (excluding land) in the farm business.
As a guide farm turnover would exceed $50,000 per year under normal business conditions.
Please contact us if you would like further information or for us to complete an application form on your behalf. Please keep in mind this grant will close once all funding has been allocated.
Open Hours
Monday to Friday
8:00am to 5:00pm
Closed Public Holidays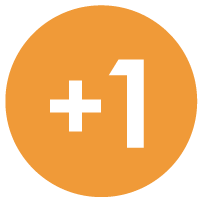 If you need to get us documents quickly, access remote support, or the MYOB Portal click the button above.
Sentinel Wealth Unit Trust T/As Plus 1 Wealth Advisors (ABN:11 408 695 672) is an Authorised Representative of Sentinel Wealth Managers Pty Ltd
(ABN: 73 108 328 294) AFS Licence 322211 | Financial Services Guide