Motel Industry Update – December 2019
Could Bulk Amenities Be A Game Changer For The Industry?
The world's fourth largest hotel group, Intercontinental Hotels Group (IHG) will replace their small amenities bottles for almost 843,000 guest rooms with Bulk amenities by 2021, in attempt to reduce plastic waste. There are growing concerns about the amount of plastic pollution the world is producing every year and the damaging impact this is having on the environment.
IGH alone sees 200 million miniature amenities in use across their hotels every year, leading to over 10 billion pieces of discarded products every year. CEO Keith Barr is very mindful of the impact it's having, "It's more important than ever that companies challenge themselves to operate responsibly – we know its what our guests, owners, colleagues, investors and suppliers rightly expect" CEO Keith Barr.
IGH is the first hotel group to commit to adopting bulk amenities and a greener future, which could be a game changer for the whole industry as other Hotels start to adopt the same practices.
Three Ways To Get Your Social Media To Stand Out From The Rest!
Social Media is becoming a very fast and cost effective method of adverting and here are three ways to boost your followers:
Run a competition
Competitions are often a quick and easy approach to increase followers. Offer guests the chance to go into a competition by having them like and share you post on social media. This not only reaches your direct audience but will quickly spread to larger audience from sharing the content to others
Offer Incentives
Encourage your guests to check in on social media or upload photos of their stay. You might want to offer them a discount on their meals or minibar in return for uploading photos and promoting the Motel. Travellers prefer reviews and feedback from guests who have actually stayed, so this can be a useful way to boost followers and promoting what your Motel has to offer.
Collaborate with local business
Gather a group of local businesses where you agree to give each other a "shout out" on social media. This is a cost effective approach as there is no monetary exchange; you're trading one social media post for another. For Example; "While staying at our Motel, don't forget to check out Sizzlers Restaurant just two doors down, renowned for the best pizza in town!
Improve mental health in your workplace
Victorian Chamber of Commerce and Industry workplace Mental Health Essentials program offers free mental health training and consulting to small and medium sized businesses who employ young workers and want to create mentally healthy workplaces.
Are You Paying Too Much For Your Mortgage?
On the first Tuesday of October, the Reserve Bank of Australia officially announced another rate cut, taking the official cash rate to a record low 0.75%.
Great news for those who have borrowed money, not so good for savers.
Let's take a look at two different mortgages and the impact of a slight change in interest rates.
Luke has a mortgage of $400,000 with a 25-year term. He has negotiated an interest rate of 4.00% with his bank that he has banked with for his entire life as he is a loyal customer.
Lost Superannuation Cash Returned
Millions of Australians are set to benefit after the ATO announce they are returning cash from lost or inactive superannuation accounts.
The link below is to the 7 News article.
Vanessa Lo Piccolo
Associate
Vanessa is a qualified CPA Accountant, has a Diploma in Financial Planning and specialises in the Motel Industry.
With over 15 years' experience in the Accounting Public Practice and over 10 Years in the Motel Industry, through operating her family Motel, she understands the key issues affecting clients in the Industry and the challenges of an ever changing environment.
Vanessa's main focus is assisting clients to grow their business, achieve their goals and reach their full potential.
Nick Kaiser
Specialist Consultant
Nick has previously worked at the CBA Bank and has over 40 years of corporate banking experience; specialising in Hospitality, Transport, Packaging, and Property Development.
With over 25 years' experience in dealing within the Motel and Accommodation industry, Nick has been engaged in lease renewals/extensions, leasehold and freehold changeovers and general advisory services.
Nick also has a well-established business, operating for over 11 years and has excellent business knowledge and experience.
Open Hours
Monday to Friday
8:00am to 5:00pm
Closed Public Holidays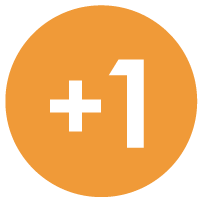 If you need to get us documents quickly, access remote support, or the MYOB Portal click the button above.