Market Insights
30th September 2019
Market and Exchange Rates
Major Market Announcements
U.S. stocks fell on Friday after reports that the Trump administration was considering delisting Chinese companies from U.S. stock exchanges, raising worries about a further escalation in the U.S.-China trade war.
The world's first welding-as-a-service company is set to launch its CSIRO-developed technology onto the ASX next week. Adelaide-based K-TIG offers precision robotic welding that it claims saves time, materials and money. Blue-chip firms GE, Siemens and Bilfinger are among clients in 20 countries already making use of a system that chief executive David Williams says can perform a three-hour tungsten inert gas (TIG) weld in just two or three minutes.
Wealth giant AMP has lost at least one major pension contract while other companies are reviewing their relationship with the wealth manager, which has struggled to stem a client exodus following revelations of serious misconduct.
Facebook will follow Instagram by hiding the number of likes on users' posts during a trial in Australia. From Friday, some Australian users will no longer be able to see the number of likes – or reactions – on another person's Facebook post. The controversial change has been trialled by sister platform Instagram in several countries since July. 
The wine industry could be in for shake up in the years ahead due to what is being described as an overcrowded market. There are nearly 2,500 wineries in Australia, across 65 wine regions, with most being small family-owned operations. But experts are predicting market forces will drive a number of wineries out of business over the next decade.
Australian shares are set for a subdued start to the week as investors remain cautious about renewed trade skirmishes between China and the US, and the Reserve Bank's policy meeting.
ASX futures were trading down 12 points or 0.2 per cent to 6683 over the weekend.
Local investors will also be shaking off a worrying result from Wall Street on Friday, which ended the last day of the trading week down. On Friday, the Dow fell 70.87 points, or 0.3 per cent, to 26,820.25. The S&P 500 slid 0.5 per cent to close at 2961.79
Wall Street was pulled lower after a report by news agency Bloomberg said the Trump administration was mulling restricting US investment in China and potentially delisting Chinese companies listed in the US – a move likely to be watched keenly by Australian institutional investors who have gained access to the Chinese market through regulated American stock exchanges.
Local investors will be also keen to know the outcome of the RBA policy meeting, to be held tomorrow. Several investment and retail banks are tipping the central bank will cut rates again.
The RBA left rates on hold at 1 per cent at its September meeting, after cutting the rate by 25 basis points at its June meeting.
Australian analysts from Bank of America Merrill Lynch are predicting the RBA will on Tuesday cut rates to 0.75 per cent.
"The rapid easing in June and July has gained traction in housing markets and the level of the currency is already stimulatory after a 17 per cent fall against the US dollar since January 2018," the bank said in a note to clients.
Mineral Resources Limited (ASX: MIN) is an Australian based mining service, contracting, processing and commodities production company. MIN's portfolio of market brands comprises of: PIHA, Crushing Services International and Process Minerals International; Its minerals producer market brands are Polaris Metals and Mesa Minerals.
MIN's productions have a focus on servicing blue-chip Australian based mining businesses. 
Return of Equity which is considered a measure of how effectively management is using a company's asset to create profits is going strongly for MIN with a Return on Equity (ROE) of 12.29% MIN also has a Price to Earnings Ratio (P/E Ratio) of 15.18 which indicates the dollar amount an investor can expect to invest in a company in order to receive one dollar of that company's earnings. MIN is also considered an undervalued stock, from an Intrinsic Value prospective.
*Would MIN compliment My Portfolio?
*Is MIN a good starting stock?
Contact of office on 03 58 333 000 to discuss your investment options!
All Ordinaries (XAO) 5 Day Chart
Disclaimer: The advice provided is general advice only. It has been prepared without taking into account your objectives, financial situation or needs. Before acting on this advice you should consider the appropriateness of the advice, having regard to your own objectives, financial situation and needs. Where quoted, past performance is not indicative of future performance.
Open Hours
Monday to Friday
8:00am to 5:00pm
Closed Public Holidays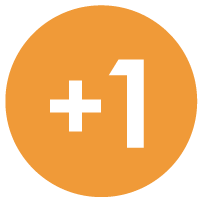 If you need to get us documents quickly, access remote support, or the MYOB Portal click the button above.
Sentinel Wealth Unit Trust T/As Plus 1 Wealth Advisors (ABN:11 408 695 672) is an Authorised Representative of Sentinel Wealth Managers Pty Ltd
(ABN: 73 108 328 294) AFS Licence 322211 | Financial Services Guide