Market Insights
1st July 2019
Market and Exchange Rates
Major Market Announcements
– The Reserve Bank of Australia may deliver another interest rate cut as soon as this week. Many economists expect the RBA will lower the cash rate by 25 basis points for the second month in a row, taking it to a new low of 1.0 per cent.
– Banks face growing financial pressure to withhold some of any cut in official interest rates from their mortgage customers this week, due to very low rates being paid on deposits.
– There's a host of big superannuation changes that come into effect July 1, designed to help people with low super balances and multiple accounts ensure their retirement savings aren't swallowed up by fees or insurance premiums costs.
– Fortescue Metals Group founder Andrew Forrest says the iron ore miner has achieved self-sufficiency across its supply chain after completing the company's new tug rollout at Port Hedland harbour.
– Fifth of tax cuts set for top earners. More than a fifth of the federal government's $158 billion income tax package will flow to workers earning more than $180,000 in the coming decade, new figures have revealed.
– The big banks will soon have another round of public hearings to contend with after the corporate regulator flagged plans to grill them over their lending practices
Australian shares are poised to open higher to start the new fiscal year, bolstered by the weekend US-China trade truce and with investors positioning for a rate cut as soon as tomorrow.
ASX futures were up 18 points or 0.3 per cent to 6577 over the weekend. The S&P/ASX 200 shed 47.5 points or 0.7 per cent to 6618.80 on Friday.
The local currency was 0.2 per cent higher to 70.20 US cents.
Presidents Donald Trump and Xi Jinping agreed to renew efforts to resolve the trade dispute between their two nations during a meeting at the G20 in Japan.
Mr Trump said US companies would be allowed to sell their equipment to Huawei, and opened the door to further concessions later.
"We increase our odds of a deal over the next few months" to slightly more than 50 per cent, from 40 per cent prior to the meeting, TD Securities said in a note.
Mr Trump's decision not to impose tariffs on the remaining $US300 billion more Chinese exports to the US "could spur a risk-on reaction as that tail risk gets priced out", TD said, particularly in Chinese equities and the yuan.
Still, implementation and enforcement remain key sticking points for any deal. As well, TD said there was no timeframe set for further talks.
The truce should bolster sentiment for local shares as investors ahead of the Reserve Bank's policy meeting on Tuesday.
The RBA governor's view on the current state of the economy and policy is awaited.
NAB, for one, expects RBA governor Philip Lowe to announce a 25 basis point cut to 1 per cent tomorrow. "Governor Lowe has made it clear that the cash rate will likely be 1 per cent by August and we will take him on his word."
TD Securities also is betting on a rate cut tomorrow, and given Mr Lowe's comments last week, "not cutting [would] represent a major communications error in our view".
(Source: Moore, T 2019, 'ASX to open higher on US-China trade truce', Sydney Morning Herald)
Well another financial year passes.
The Australian Share market – All Ordinaries Capital Index has risen from 6289 at the start of the financial year to 6699 a capital return of 6.50% for the year. Add to this average dividend yields of 3.50% – 4.00% and the overall return (capital and income) being just over 10% for the year.
Excluding risk for the moment then this return represents a significant premium over term deposits lucky to average 2.00% to 2.80% depending on the provider and fixed interest term and well above CPI Inflation of hovering around 2.00%.
Similarly to year ending 30 June 2018 it was a year of 2 halves where the six months to end of December 2018 was very ordinary (excuse the pun) with good recovery in the last six months of the financial year.
It all goes well for one of our most famous quotes when conducting information sessions, seminars, workshops and generally just talking to clients.
"NEVER LOOK LESS THAN A YEAR"
Moreover the share market seems to look after itself over any seven year cycle with a good consistent margin over CPI inflation as reward for taking on extra risk rather than investing purely in the more stable cash or term deposits.
For those a bit older will remember the October 1987 Stock Market correction when the overall market declined some 40% in just a few days. That was obviously terrible for persons entering the market with large lump sums in early October 1987 but for those persons who had been in the market for the whole calendar year the loss was only 8%. However, importantly after the previous brilliant 4 years total returns (as shown below) but of course not sustainable with good recovery (although not brilliant) in the following years thereafter.
| | |
| --- | --- |
| 1984 | 13.5 |
| 1985 | 36.5 |
| 1986 | 42.5 |
| 1987 | 54.0 |
| 1988 | -8.6 |
American Shares have also done very well (probably somewhat in light of low interest rates and the Trump Factor) but more on other WORLD MARKETS next week.
All Ordinaries (XAO) 5 Day Chart
Disclaimer: The advice provided is general advice only. It has been prepared without taking into account your objectives, financial situation or needs. Before acting on this advice you should consider the appropriateness of the advice, having regard to your own objectives, financial situation and needs. Where quoted, past performance is not indicative of future performance.
Open Hours
Monday to Friday
8:00am to 5:00pm
Closed Public Holidays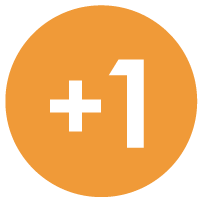 If you need to get us documents quickly, access remote support, or the MYOB Portal click the button above.
Sentinel Wealth Unit Trust T/As Plus 1 Wealth Advisors (ABN:11 408 695 672) is an Authorised Representative of Sentinel Wealth Managers Pty Ltd
(ABN: 73 108 328 294) AFS Licence 322211 | Financial Services Guide