Single Touch Payroll Reminder
New ATO legislation commencing from 1st of July 2018
Drought Transport Subsidy
Subsidies of up to 50% of the total freight cost are available through the Rural Assistance Authority to eligible primary producers. A maximum of $5 per kilometre (plus GST), up to a maximum eligible distance of 1,500 kilometres. The maximum amount available to under the program is $30,000.
Changes to the Farm Household Allowance
The government has recently announced changes to the farm household allowance, these include:
Increasing the time you can receive benefits from 3 to 4 years; and

Introducing lump sum payments to people receiving the allowance.
If you have previously received or think you could be eligible to receive the farm household allowance please give us a call.
Grants for Young Greenies
The Victorian state government have recently announced funding of $400,000 to help children across the state protect the Environment. Local junior Landcare groups are encouraged to apply for grants of up to $5,000 to boost biodiversity.
MYOB discontinuing support services for an original desktop product in 2019
From 30th September next year, MYOB is set to discontinue support services and compliance updates for their Account Right Classic product. For those clients wanting up-to-date support and systems beyond 30th September 2019, will mean a force to upgrade to one of MYOB's cloud based products, or consider looking at an alternate software provider.
September 7 – Payroll tax monthly return – August 2018
September 21 – August 2018 Business Activity Statement/Instalment Activity Statement
September 30 – 2018 PAYG payment summaries to be lodged with the ATO (if prepared by a tax agent)
On the 22nd August, the Plus 1 Wealth Advisor team visited the Kialla Children's Centre to provide the staff a free seminar in wealth creation.
Held after hours for the staff, the Plus 1 team discussed a vast range of topics including salary sacrificing, negative gearing, dollar cost averaging, property, insurance and superannuation.
The Kialla Children's Centre team said that the seminar opened their eyes to potential wealth creating opportunities they did not know existed, or hadn't given thought to in the past.
If your workplace would like to host a FREE Financial Planning seminar for your staff, contact Plus 1 Wealth Advisors on (03) 5833 3000.
NEW FAMILY AND DOMESTIC LEAVE ENTITLEMENTS
From 1 August 2018, all employees (including casuals) who are covered by an industry or occupation based award will be able to access 5 days of unpaid family and domestic violence leave each year.
Modern awards will be varied to help employees deal with the impact of family family and domestic violence, by providing employees with time to attend court hearings, access police services and make arrangement for their safety or the safety of a family member.
Find out more
You can find more information about domestic and family violence leave and who it applies to at www.fairwork.gov.au
CHRISTMAS CLOSURE
It's getting to that time of year when businesses need to start thinking about closing down their operations over Christmas. 
It is important to ensure you check the Award that applies to your business to ensure you are giving staff ample warning regarding the dates when they may be required to take annual leave.
For example, in the Road Transport and Distribution Award 2010, the Award states:
An employer may close down an enterprise or part of an enterprise for the purpose of allowing annual leave to all or the majority of the employees in the enterprise or part concerned, provided that:
a) the employer gives not less than one months notice of its intention to do so;
b) an employee who has accrued sufficient leave to cover the period of the close down, is allowed leave and also paid for that leave at the appropriate wage;
c) an employee who has accrued sufficient leave to cover part of all of the close down, is allowed paid leave for the period for which they have accrued sufficient leave and given unpaid leave for the remainder of the close-down; and
d) any leave taken by an employee as a result of a close down pursuant to this clause also counts as service by the employee with their employer
EMMA'S FINANCIAL PLANNING QUOTE OF THE DAY
As Financial advisers we don't merely pick shares or recommend investments— we carefully analyse your personal circumstances and assess the market environment as we develop your overall investment strategy.
Looking for financial advice? Contact Emma for your FREE Financial Planning consultation on (03) 5833 3000.
PLUS 1 – PROUDLY SUPPORTING
Open Hours
Monday to Friday
8:00am to 5:00pm
Closed Public Holidays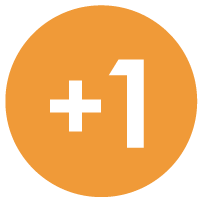 If you need to get us documents quickly, access remote support, or the MYOB Portal click the button above.