Market Insights

29th April 2019
Market and Exchange Rates
Major Market Announcements
– Federal Labor is promising to slash the cost of child care for hundreds of thousands of families, even making it free for some low-income households. Childcare advocates welcomed the announcement but the Liberal Party warned Labor "promised the world" when it was last in government although the cost of child care actually went up.
– Reserve Bank should call in the helicopters to drop money on Australian households: Citi. The RBA showering Australian households with money from above may sound like a desperate move, but it is one worthy of consideration according to the economics team at the big investment bank Citi.
– Nearly three million pensioners will get $1000 of free dental work every two years under a Labor government. Labor leader Bill Shorten said the $2.4 billion policy would help improve quality of life, self confidence and basic dignity to those on the aged pension
– The big banks, having made it through 2018 scathed, humiliated and to a degree punished, face their first post-royal commission financial reckoning this week — it is unlikely to be a particularly happy event for anyone involved. Three of the so-called four pillars, NAB, ANZ and Westpac, will release first-half results in coming days — CBA marches to a different beat releasing its numbers in February.
– Flight Centre accused of underpaying workers, failing to pay penalties. Federal Court action has been launched against Australian travel giant Flight Centre today, alleging the systemic underpayment of employees — a claim the company rejects.
The Australian sharemarket is tipped to open flat after outperforming the United States over the last week and economists are now watching the Reserve Bank of Australia for an interest rate cut "sooner than later".
Energy was the worst performing sector on Friday with a 1.47 per cent decline after oil prices eased following Brent crude's first touch of $US75 for nearly six months – a move that hints at a pullback following the commodity's recent good run.
Woodside Petroleum, Origin, Oil Search, Caltex, and Santos were each down by more than a percentage point.
But the heavyweight financial sector clawed back its early losses to sit flat after the four big banks moved higher.
Commonwealth Bank was 0.39 per cent higher at $75.45, Westpac gained 0.58 per cent to $27.74, ANZ was up 0.18 per cent at $27.40, and NAB was 0.04 per cent higher at $25.67.
All four started the day in the red.
Elsewhere, BHP lost 1.57 per cent to $37.60, Rio Tinto was 0.78 per cent lower at $97.62, and Fortescue Metals dropped 5.39 per cent to $7.19 to drag the mining sector lower.
Consumer discretionary stocks were also down – the sector slipping by 0.66 per cent – after Flight Centre lost more than 11 per cent in value following a 15 per cent profit downgrade on weak domestic leisure spending.
However, biotech giant CSL was a strong performer, gaining 1.02 per cent to $196.98.
The Australian dollar rose a little on Friday to 70.25c US but it's still down over the course of the week.
Dr Shane Oliver said the RBA is expected to cut interest rates as soon as next week.
"Quite a few economists are moving to forecast that cut after inflation figures came in on the low side for Australia last Wednesday," he said.
"If they don't cut then they'll cut in June. Some say they may wait until after the election but there's a strong case to cut sooner rather than later."
Investing in Shares Workshop
This Wednesday, the 1st of May 2019, The Plus 1 Financial Planning team are hosting an Investing in Shares Workshop. 
Shares can be a great way to create wealth, however, unfortunately there is a lot of bad information in the public arena, which has led to a people fearing the share market. As a result of this, people are potentially missing out on a great long-term investment option.
The workshop aims to help you learn the basics of share market investing and key wealth building strategies. 
Event Details:
When: Wednesday 1st May 2019 – 5.30PM – 7:00PM
Where: Plus 1 Group offices – 27 Welsford Street, Shepparton
Cost: Just your time, light refreshments provided
To secure your place, visit www.plus1group.com.au/workshops and register now, or call us on 03 5833 3000.
Seats are strictly limited.
All Ordinaries (XAO) 5 Day Chart
Disclaimer: The advice provided is general advice only. It has been prepared without taking into account your objectives, financial situation or needs. Before acting on this advice you should consider the appropriateness of the advice, having regard to your own objectives, financial situation and needs. Where quoted, past performance is not indicative of future performance.
Open Hours
Monday to Friday
8:00am to 5:00pm
Closed Public Holidays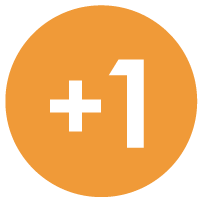 If you need to get us documents quickly, access remote support, or the MYOB Portal click the button above.
Sentinel Wealth Unit Trust T/As Plus 1 Wealth Advisors (ABN:11 408 695 672) is an Authorised Representative of Sentinel Wealth Managers Pty Ltd
(ABN: 73 108 328 294) AFS Licence 322211 | Financial Services Guide