How is my Dividend Income Stream Going?
When we invest in shares we are essentially investing so we will receive a Growing Income Stream through dividends received from the companies we invest in.
At times of considerable volatility, we tend to put our attention to the movements in share prices, especially when the volatility movement is on the downside (naturally). Less focus is on what I originally invested for. Obviously, a growing dividend income stream and hopefully some capital growth when I eventually sell the shares to realise the gain.
At times of volatility (like now) we must reflect on those companies we invested in and ask ourselves the question:
ARE THOSE COMPANIES STILL PRODUCING PROFITS,  SO I CAN CONTINUE TO GET THE GROWING INCOME STREAM FOR THE REASON I ORIGINALLY INVESTED IN THEM?
Short answer most of the time is – YES. The reason I invested in these companies has not changed and I am still receiving a growing income stream by way of dividends.
It is essentially the market that is moving (downwards) not the fundamentals of the company or companies I am invested in. It is a bit like if you were Sleeping Beauty and went to sleep for say 12 months, and therefore was not aware of what the markets are doing. Then effectively nothing has changed and your 2 six monthly dividends have still been paid when you wake up.
As a pure illustration please see the schedule below which highlights the above principles. CBA has been chosen not for any particular reason but a share most interested parties would be somewhat aware of. We are just stressing the historical evidence of how:
IN COMPANIES CONTINUING TO PRODUCE PROFITS, ON AVERAGE THE GROWING INCOME STREAM CONTINUES DESPITE THE VOLATILITY.
In the schedule, the green shaded area highlights the extreme share price changes and also shows how the dividend yield held up above 5% per annum (a lot better than term deposits) plus any franking credits.
The 2 blue shaded areas highlight that some 12 years later the dividends received totalled the original purchase price.  In addition, there is still considerable capital price appreciation.
The yellow shaded area highlights the excellent dividend yields despite the share price being all over the place (the volatility) over the 12 years.
We trust that this article and the below figures helps to give some understanding of the volatility "affects" and adds some comfort in times of uncertainty.
Open Hours
Monday to Friday
8:00am to 5:00pm
Closed Public Holidays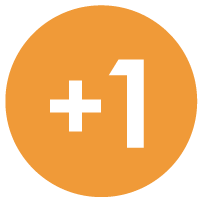 If you need to get us documents quickly, access remote support, or the MYOB Portal click the button above.