Market Insights
25th November 2019
| | | | | | | |
| --- | --- | --- | --- | --- | --- | --- |
| CODE | PRICE | MOVEMENT | | CODE | PRICE | MOVEMENT |
| CBA | $79.60 | -0.87% | | NAB | $26.28 | -4.44% |
| BHP | $37.19 | -0.53% | | TLS | $3.56 | -0.84% |
| WBC | $24.77 | -6.56% | | WES | $42.10 | -0.36% |
| RIO | $94.05 | 0.05% | | CSL | $269.65 | -1.89% |
| ANZ | $24.86 | -2.51% | | WOW | $39.08 | 0.44% |
Market and Exchange Rates
MAJOR FOREIGN MARKETS
AUSTRALIAN DOLLAR IS BUYING
All Ords
6,816.50

0.57%

US Dollar
0.6791
Dow Jones
27,875.62

0.39%

Euro
0.6165
FTSE-100
7,326.81

1.22%

GB
0.5282
Nikkei
23,112.88

0.32%

Yen
73.8441
| | | |
| --- | --- | --- |
| Oil (WTI) | 57.870 | -0.69% |
| Gold | 1,461.500 | -0.14% |
| Iron Ore | 83.550 | 0.29% |
Major Market Announcements
– Wall Street advanced on Friday as both Washington and Beijing made positive comments on the potential for a trade deal between the world's two biggest economies and upbeat domestic economic data helped to ease investor worries.
– A2 Milk Company Ltd (ASX:A2M) got a mention today at the Sohn Hearts & Minds conference from portfolio manager Jun Bei Liu of Tribeca Investment Partners. The stock popped 10 cents on its mention as Jun's stock pick for the conference rising to $14.10, up around 2% on the day. It's been a strong week for the baby formula producer, which was trading below $12.00 on Monday.
– Westpac has frozen bonus payments for its entire executive team and several members of general management as it gets to the bottom of its money laundering scandal. Financial crimes watchdog AUSTRAC is taking Westpac to court, accusing it of committing 23 million breaches, including failing to adequately monitor the accounts of a convicted child sex offender who was regularly sending money to the Philippines.
– Australia's energy ministers have committed to ensuring more reliable household power supply in a bid to prevent summer blackouts. The agreement to strengthen the national reliability standard was the key outcome from Friday's meeting in Perth between federal energy minister Angus Taylor and his state and territory counterparts – the first of its kind this year. The ministers will reconvene in March, when changes to the reliability standard are expected to be bedded down in time for next summer.
The Australian sharemarket has closed higher for the first time since Tuesday, despite Westpac dragging the financial sector down.
The benchmark S&P-ASX 200 index finished Friday up 36.9 points to 6709.8, while the all ordinaries was up 38.8 points to 6816.5.
The ASX finished for the week down 83.9 points, or 1.24 per cent, although it's still up 46 points for the month.
"We're kind of treading water, flip-flopping with what's happening with US-China trade," said Mathan Somasundaram, market portfolio strategist at Blue Ocean Equities.
"Overall, for our market, we're kind of going up and down, waiting for the global market to settle down."
Every sector finished up on Friday except for financials, which were flat, and property trusts, which dropped 0.14 per cent.
Westpac dropped 1.6 per cent to $24.77, its lowest level since February, as its board said it "unreservedly apologises" for the money laundering and child exploitation scandal involving unmonitored payments to Southeast Asia.
Among the other big banks, Commonwealth rose 0.3 per cent to $79.60 and ANZ gained 0.2 per cent to $24.86, while NAB fell 0.2 per cent to $26.28.
Tech stocks were the biggest gainers, rising 1.5 per cent, with Xero up 2.2 per cent to an all-time high of $79.59, WiseTech Global up 3.1 per cent to $27.19 and sports technology company Catapult Group up 13.6 per cent to $2.01.
In the heavyweight mining sector, BHP gained 1.3 per cent to $37.19, Rio Tinto gained 0.8 per cent to $94.05 and Fortescue Metals climbed 3.9 per cent to $9.50.
WA nickel miner Panoramic Resources gained 6.9 per cent to 39 cents after saying it would allow Independence Group and other possible suitors to conduct due diligence on the company.
Energy companies Santos, Woodside Petroleum, Oil Search and Beach Energy were all up between 1.1 and 1.8 per cent as crude prices rose to two-month highs.
Mayne Pharma was the biggest ASX200 loser, falling 11.0 per cent to 48.5 cents after the drugs manufacturer said profit for the first four months of the financial year had slipped by a third.
"At these high levels, downgrades are not being forgiven," Mr Somasundaram said.
Qantas was up 1.6 per cent to $7.14 after the consumer watchdog signalled it was likely to approve the airline's tie-up with BP petrol stations.
Metcash tumbled 6.9 per cent to a two-week low of $2.83 after 7-Eleven declined to renew its contract with the wholesale food and beverage supplier.
Regenerative medicine company Avita Medical was the biggest ASX200 gainer, rising 7.7 per cent to 56 cents after falling for seven consecutive sessions.
The Aussie dollar is buying US67.88¢, from US67.99¢ on Thursday.
Webjet Limited (ASX: WEB)
Webjet Limited provides online travel booking services in Australia, New Zealand, Dubai, the United Kingdom, and internationally. The company enables its consumers to compare, combine and book domestic and international air travel, hotel accommodations, holiday packages, travel insurances, rental cars, motorhomes, and cruises. Webjet was founded in 1998 and is based in Melbourne, Australia.
What we like. .
– Earnings Per Share growth has been excellent and is expected to continue
– Long term cash flow relative to reported profits is strong
– Return on Equity 11.10%
Consider purchasing this stock and always protect your capital with an exit strategy.
All Ordinaries (XAO) 5 Day Chart
Disclaimer: The advice provided is general advice only. It has been prepared without taking into account your objectives, financial situation or needs. Before acting on this advice you should consider the appropriateness of the advice, having regard to your own objectives, financial situation and needs. Where quoted, past performance is not indicative of future performance.
Open Hours
Monday to Friday
8:00am to 5:00pm
Closed Public Holidays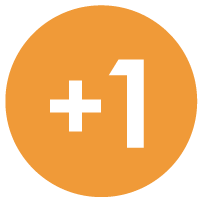 If you need to get us documents quickly, access remote support, or the MYOB Portal click the button above.
Sentinel Wealth Unit Trust T/As Plus 1 Wealth Advisors (ABN:11 408 695 672) is an Authorised Representative of Sentinel Wealth Managers Pty Ltd
(ABN: 73 108 328 294) AFS Licence 322211 | Financial Services Guide