Market Insights
27th May 2019
Market and Exchange Rates
Major Market Announcements
– Wall Street's major stock indexes edged higher on Friday after falling in the previous session, as hopeful comments from U.S. President Donald Trump regarding trade relations with China assuaged concerns among some investors.
– The Reserve Bank will go further than previously thought by cutting the cash rate not two, but three times before 2019 is over, according to a leading economist. Westpac chief economist Bill Evans , who in February became the first top economist from the big four banks to predict two rate cuts this year, said on Friday he now believes the central bank will go further into uncharted territory as it cuts from the long-standing record low of 1.5 per cent.
– The Morrison Government's surprise election victory sparked a sigh of relief last week from investors and retirees across Australia, and public attention now turns to tax cuts. In just over a month, more than 10 million workers will be eligible to receive up to $1080 of tax rebates when they file their annual tax return. It's the first stage of the Morrison Government's massive income tax reduction program, and there have been calls for it to bring forward future stages by several years.
– Victorian property owners will face millions of dollars in new taxes to be unveiled in this year's state budget. Treasurer Tim Pallas is expected to officially announced increased property taxes for heritage property and residential land owners on Saturday as well as an increase for foreign investors. The taxes are designed to go some of the way to addressing the $5.2 billion shortfall in stamp duty to be forecast in today's budget.
– Iron ore magnate Gina Rinehart could hand over tens of thousands of hectares of pastoral land in the Fitzroy Valley to the State Government so it can develop a national park, as part of a $285 million plan to supercharge growth in the Kimberley cattle industry and create hundreds of jobs in the region. But the plan's success hinges on getting a water licence from the Government.
– Woolworths investors and anti-gambling activists that want the supermarket to get out of its controversial pubs business should not expect any movement on the issue soon, sources close to the company said, with management's focus instead firmly on fixing its loss-making Big W chain.
– The Reject Shop has struggled for relevance as the distinction between its business and other bargain-filled chains has become increasingly blurred. Retail experts say the embattled chain once occupied a unique place in Australian hearts, offering a range of playful and useful items for less than $5. But it has been pushed out by competitors traditionally belonging at a higher price point in the market.
Australia's outperforming share market may flatten out this week as the rest of the world catches up.
Despite a shaky end to the week, the ASX still closed up 1.42 points on Friday, while the US and European markets saw the squaring up of portfolios in anticipation for upcoming holidays on Monday.
Fresh Business Investment Figures will be released in Australia on Thursday, which are expected to show a modest fall for the March quarter.
But CommSec chief economist Craig James says economists will be looking more closely at the forward expectations that are also released with those figures.
"Overall, businesses are in pretty good shape, profits are reasonably high and certainly the fundamentals of the economy are in pretty good shape," he said.
Also to be released later this week are economic growth figures in the United States and the Federal Reserve's preferred measure of tracking inflation.
These figures come amid ongoing concerns over the US-China trade war.
"We're continuing to watch the tweets coming out from President Donald Trump," Mr James said.
"That remains the key focus this week … to see whether the talks restart."
In Australia, futures trading is pointing to a flat start at the open on Monday, down two points, suggesting other markets around the world will catch up.
Mr James says the recent federal election gave the Australian share market a boost.
"Effectively, they didn't have to deal with changes to capital gains tax and changes to things like franking credits and the like," Mr James said.
"The status quo was returned in terms of federal politics."
The Australian dollar has also been moving well, buying 68.92 US cents at 1703 AEST on Friday before jumping to 69.27 cents, compared to 68.71 on Thursday.
BetaShares Australian Investment Grade Corporate Bond ETF (ASX: CRED)
The fund aims to track the performance of an index (before fees and expenses) that provides exposure to a portfolio of investment grade fixed-rate Australian Corporate Bonds. The Fund's strategy will preference securities offering superior expected excess returns over Australian Government bonds.
What we like. . 
– Aims to provide attractive income distributions, paid monthly, combined with compelling portfolio diversification benefits.
– Diversification & Defence; investment grade fixed-rate Australian Corporate Bonds have historically tended to rise in value when Australian shares have fallen, providing diversification benefits and defensive characteristics to portfolios
– Low cost – management costs only 0.25% p.a
Consider if CRED would help to further diversify your portfolio. Contact our office for personalised advice.
All Ordinaries (XAO) 5 Day Chart
Disclaimer: The advice provided is general advice only. It has been prepared without taking into account your objectives, financial situation or needs. Before acting on this advice you should consider the appropriateness of the advice, having regard to your own objectives, financial situation and needs. Where quoted, past performance is not indicative of future performance.
Open Hours
Monday to Friday
8:00am to 5:00pm
Closed Public Holidays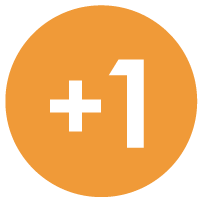 If you need to get us documents quickly, access remote support, or the MYOB Portal click the button above.
Sentinel Wealth Unit Trust T/As Plus 1 Wealth Advisors (ABN:11 408 695 672) is an Authorised Representative of Sentinel Wealth Managers Pty Ltd
(ABN: 73 108 328 294) AFS Licence 322211 | Financial Services Guide