Market Insights
28th October 2019
| | | | | | | |
| --- | --- | --- | --- | --- | --- | --- |
| CODE | PRICE | MOVEMENT |   | CODE | PRICE | MOVEMENT |
| CBA | $80.70 | 1.89% |   | NAB | $29.18 | 2.06% |
| BHP | $35.77 | 2.79% |   | TLS | $3.56 | 0.00% |
| WBC | $29.05 | 1.11% |   | WES | $41.05 | 1.99% |
| RIO | $90.81 | 3.79% |   | CSL | $256.77 | 2.65% |
| ANZ | $28.03 | 1.37% |   | WOW | $37.93 | 1.58% |
Market and Exchange Rates
MAJOR FOREIGN MARKETS
 
AUSTRALIAN DOLLAR IS BUYING
All Ords
6,841.00

0.65%

 
US Dollar
0.6820
Dow Jones
26,958.06

0.57%

 
Euro
0.6154
FTSE-100
7,324.47

-0.05%

 
GB
0.5322
Nikkei
22,799.81

0.22%

 
Yen
74.2023
| | | |
| --- | --- | --- |
| Oil (WTI) | 56.560 | 1.00% |
| Gold | 1,385.000 | 0.20% |
| Iron Ore | 90.110 | 0.12% |
Major Market Announcements
– U.S. stocks rose on Friday after Washington said it was close to finalizing parts of a trade pact with Beijing and strong quarterly results from Intel Corp (INTC.O) boosted investor sentiment, sending the S&P 500 briefly over the record high close it set three months ago.
– A Federal Government scheme to allow first home buyers to purchase a property with a deposit as little as 5 per cent will operate on a "first-in, best-dressed" basis. The Government has today unveiled details of the scheme aimed at helping up to 10,000 first home buyers on low and middle incomes enter the market each year from January 2020.
– ResMed shares have soared almost 15 per cent to an all-time high after the medical device maker announced first-quarter operating profit was up 19 per cent to $US171.1 million ($A250 million). ResMed, which makes products to treat sleep apnea, said revenue for the three months to September 30 rose 17 per cent on a constant currency basis to $US681.1 million ($A999 million).
– Australia's telecommunications bridesmaid, Optus, has given a leg-up to Australia Post's struggling letters business after it took to snail mail to tell around 50,000 customers their mobile phone numbers had been wrongly published – in the White Pages printed telephone books. 
– Australia is set to get a new international subsea data cable system called the Oman Australia Cable, which is to be built by a new company founded by telecommunications entrepreneur Bevan Slattery.
– The Myer class action judgment handed down this week was about as landmark as it gets. It was the first class action brought by shareholders in a listed company in this country to go to judgment. The first not to be settled by a rattled company convinced that when push came to shove the court would find their alleged misdeeds came with a hefty price.
The Australian sharemarket has closed higher for a fifth straight day – and added more gains than the rest of the week combined.
The S&P-ASX 200 index finished Friday up 45.6 points to 6,739.2, while the all ordinaries was up 44.3 points to 6841.
"The Aussie sharemarket is flexing its muscles in the mirror compared to a lacklustre session from Wall Street," said Bell Direct market analyst Jessica Amir.
For the week the market gained 89.5 points, or 1.35 per cent, for its third straight week of gains.
Health care stocks were the standout, with the sector gaining 1.8 per cent following strong first-quarter results from ResMed.
The sleep apnea mask manufacturer surged 11 per cent to an all-time closing high of $20.65 after announcing its profit was up 19 per cent to $A250 million.
CSL gained 1.6 per cent to $256.77, Clinuvel rose 5.8 per cent to $32.17 and Paradigm Biopharmaceuticals gained 5.6 per cent to $2.82 after receiving approval to treat 10 retired NFL players with its experimental knee osteoarthritis drug.
Every sector of the ASX was up, except industrial stocks which were down 0.05 per cent, dragged down by Cleanaway Waste Management, which fell 13.2 per cent to $1.85 after warning shareholders not to expect a rise in first-half earnings.
All the big banks were higher, with Commonwealth, Westpac and ANZ all rising half a percentage point, to $80.70, $29.05 and $28.03, respectively.
NAB gained 0.6 per cent, to $29.18, and Macquarie Group was up 0.8 per cent to $134.98.
In the heavyweight mining sector, BHP added two cents to $35.77, Rio Tinto gained 0.5 per cent to $90.81 and Fortescue Metals added 0.8 per cent to $8.82.
Gold stocks rose as the price of the precious metal climbed above $1,500 an ounce for the first time in two weeks, with Newcrest up 1.3 per cent, Northern Star up 1.4 per cent and Resolute up 9.6 per cent to $1.31 after announcing it had a plan to repair a key processing component at its goldmine in Mali.
Property shares added 0.9 per cent with Mirvac gaining 2.6 per cent and Goodman Group adding 1.3 per cent.
Qantas was down 0.5 per cent as chief executive Alan Joyce told shareholders the airline was well placed to withstand falling business and consumer confidence.
Outdoor advertising company QMS Media surged 11.1 per cent to $1 before being placed in a trading halt so it could make an announcement on a possible sale of the company or parts of it.
The Aussie dollar is buying 68.21 US cents, from 68.45 US cents on Thursday.
THE RECESSION WE DON'T NEED TO HAVE
Some of us older folk will recall former Prime Minister – Paul Keating's call in the 1990's when he said in response to the recession at that time that this is:
THE RECESSION AUSTRALIA NEEDED TO HAVE
Immortal words just like the RECALCITRANT BEHAVIOUR (won't go there) are etched in his list of significant oratories.
At a time where the press gives out the usual Doom and Gloom about the economy then I dare say despite any hint of a recession we won't hear those words.
In this Global World then predicting what might or might not happen is always difficult but to pre-empt any politician's statements the current environment might best be said:  
THE RECESSION WE DON'T NEED TO HAVE
And
WON'T HAVE
Perhaps ScoMo should make that statement!!!!
Why Is It the Recession We Don't Need to Have and Won't Have?
Well let's look at some of the key indicators:
Unemployment stuck on around 5.20%.  Ideally low 4's would be great but you would then be talking real boom time.
The main US share market has done well over the past few years although not absolutely spectacular so as to indicate a BUBBLE waiting to burst.
Interest rates are at historical lows, so most debt is cheap even if home ownership in the capital cities is extremely difficult for a lot of new entrances.
Australia's share market has done well over the last few years but is still in need of some stellar years going forward to return to pre GFC long term average return. No BUBBLE HERE.
The projected annual Federal Budget is now just in the black or close to neutral.
Inflation (CPI) is at least low helping the impact from low wages growth
Significant Infrastructure on the go supporting the economy (maybe more needed).
Australia has a great and envied superannuation system so savings are happening in some even if legislated formats.
If needed, governments can borrow at very low long-term rates to fund projects.   
Any negative economic figures or happenings on the ground is always over accentuated by the media.
Of course, BIG PICTURE issues hang over all this including the big World stuff:
US/China Trade/Tariffs War
Chinese continued good growth (and use of our resources)
All significant Geopolitical Tensions
Brexit outcomes (although not good globally this would settle reasonably quickly after initial shock – realistically Britannia no longer rules the waves)
These GLOBAL BIG PICTURE issues are more concerning as to possibly effect our investments and livelihood. Unfortunately, we cannot influence these issues and we have to put faith in the World leaders to get this right.
At Plus 1 we are happy to talk to persons contemplating financial advice, investment and looking at strategies and alternatives
All Ordinaries (XAO) 5 Day Chart
Disclaimer: The advice provided is general advice only. It has been prepared without taking into account your objectives, financial situation or needs. Before acting on this advice you should consider the appropriateness of the advice, having regard to your own objectives, financial situation and needs. Where quoted, past performance is not indicative of future performance.
Open Hours
Monday to Friday
8:00am to 5:00pm
Closed Public Holidays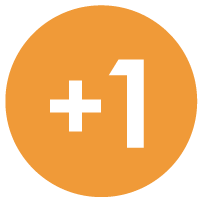 If you need to get us documents quickly, access remote support, or the MYOB Portal click the button above.
Sentinel Wealth Unit Trust T/As Plus 1 Wealth Advisors (ABN:11 408 695 672) is an Authorised Representative of Sentinel Wealth Managers Pty Ltd
(ABN: 73 108 328 294) AFS Licence 322211 | Financial Services Guide