Understanding Business Expenses Insurance
When you have worked hard to build up your Small Business, you want to make sure it is as protected as possible. Unlike grand corporations, a small business relies on you – the owner's contribution to keep the business ticking over. What would happen if you were so ill or injured you could no longer work? In this case, Business Expenses Insurance safe guards your business against ruin.
In a nutshell Business Expense Insurance covers a whole range of expenses your business must pay out regularly. It does not cover estimated profits. It covers the costs your business spends on a daily basis and can include:
Rent
Salaries and other related costs (e.g., payroll tax, super contributions)  for non-income generating employees of your  business
Equipment maintenance costs
Bills, including electricity, gas, cleaning, telephone and internet etc.
Loan repayments
Insurance premiums and security  expenses
Net costs associated with employing a locum (replacement worker to cover your duties)
Leases on cars, machinery and other  equipment
Accounting fees
Auditing fees
Membership fees and subscriptions to professional bodies.
Advertising, postage, printing and stationary.
Business Expenses Insurance doesn't typically cover:
The salaries and wages of temporary  employees
Income taxes
Furniture costs
Inventory costs
It is common for small businesses to experience a drop in profit when the business owner or manager isn't around to keep up the momentum. But the world doesn't stop when you're out of action; while your revenue decreases, your business must still cover overhead expenses. Your Business Expenses Insurance policy safeguards your business against your absence at work.
While Business Expenses Insurance isn't mandatory it is worth considering if you are:
A small business
A sole trader

A partnership with five or less   partners

A business that relies on services provided to generate cash flow (such as professionals or consultants)
It's up to you to decide whether you want Business Expenses Insurance. But the guarantee of having enough financial resources to sustain your business in times of  need is a powerful  thing.
It's worth remembering Business Expenses Insurance is a business expense, which means the premiums are tax-deductible. Of course, since benefit payments are considered income, they can be subject to tax.
How does it compare to Income Protection Insurance?
Business Expenses Insurance and Income Protection Insurance cover different things.
If you become disabled or otherwise unable to work, income protection insurance will usually cover 75% of your monthly income for the claim period. The purchase of Income Protection is to cover your everyday living costs. This type of cover, covers you personally as a worker.
If you become disabled or otherwise unable to run your business, business expenses insurance provides the benefits to cover the expenses your business must pay as a business owner.
Becoming disabled while having both income protection and business expenses insurance could result in benefits that cover both your business and your personal expenses.
Open Hours
Monday to Friday
8:00am to 5:00pm
Closed Public Holidays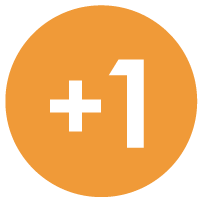 If you need to get us documents quickly, access remote support, or the MYOB Portal click the button above.