Grants Update – Farm Business Resilience Program
Overview
This program aims to provide farmers with the opportunity to develop a plan for their farm business. It forms part of the Australian Government's $5 billion Future Drought Fund under the Farm Business Resilience Program.
The Future Drought Fund provides secure, continuous funding for drought resilience initiatives. It will help Australian farms and communities prepare for the impacts of drought.
The program includes short courses, workshops, webinars, field days and farms walks to suit the varying needs of farmers and community groups. It will also offer farmers the following:
Assessment of the business's performance, to identify opportunities to build resilience and help track progress.
Support to develop or update farm business plans, tailored to the farms.
Access to one-on-one professional advice on the plan.
Practical tools and resources to take back to the farm.
Follow-up support post program.
The program covers the following topics:
Profitable decision-making
Business and workforce planning
Managing people on farm
Feed budgeting and stock containment areas
Climate adaption
Biosecurity
Market analysis
Emergency preparedness
Farm safety
A total funding pool of $16 million was committed by the Australian Government towards the roll out of the foundational year. Applicants can include group-mart configured references. A further $60 million was announced in the 2021-22 Federal Budget for the next three years.
Eligible Activities
Eligible activities include subsidised learning and development opportunities so applicants can:
Upskill their strategic farm business management and planning approaches to best-practice industry standards.
Use data to understand their farm business's strategic risks and improve decision making.
Learn about innovation and diversification options, new farming practices, systems and markets.
Think about succession planning and learn new ways to manage people and time.
Need more help or information?
Click the link below to contact us at Plus 1.
Open Hours
Monday to Friday
8:00am to 5:00pm
Closed Public Holidays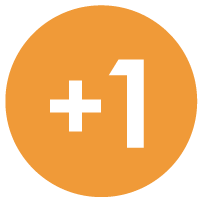 If you need to get us documents quickly, access remote support, or the MYOB Portal click the button above.