Retirement is like a long vacation in Las Vegas. The goal is to enjoy it the fullest, but not so fully that you run out of money.
No matter how far away your retirement is, it's vital to be prepared. We work with you to create an effective strategy to boost your superannuation, pay less tax on investment earnings, and ensure you and your family are in the best position possible when the time comes to wind down.
Optimise your wealth for retirement
We have helped thousands of clients carefully consider their financial strategy for retirement. Planning now and choosing the most appropriate superannuation structure may be crucial to achieving your desired lifestyle in retirement.
We can assist you with tailored and flexible advice on:
Transition-to-retirement strategies

Tax and contribution strategies
Cash flow and debt management
Centrelink and the Age Pension
Superannuation and self-managed super funds (SMSFs)
Estate planning.
Unlock
transition-to-retirement strategies
When you reach preservation age (the age at which you can access your superannuation if you are retired or have started a transition-to-retirement income stream), then you can access your superannuation as an income stream. A transition-to-retirement income stream may allow you to reduce working hours as you approach retirement, fund salary sacrifice contributions and reduce personal debt.
Make the
most of your assets
Making the most of your assets with a range of tax and contribution strategies is an effective income generator for retirement. We can help you review your desired income for retirement and optimise it through superannuation, pension and salary sacrifice options. We will review the timing of these strategies and the impact of tax both pre- and post-retirement.
Manage
cash flow and debt
As you work towards retirement, it is important to have a clear understanding of when you can afford to retire. Directing surplus cash flow now – in the most appropriate way – along with reviewing how to pay off your mortgage and manage investment debt is a critical part of the process. We can advise you on some of the best strategies to support this goal.
Maximising
your Centrelink and Age Pension Entitlements
If you have reached Age Pension age, the Age Pension may help to support you in retirement. We can assist you in determining your eligibility for the Age Pension and how this may assist you with supplementing your income once you cease working. If you are not ready to finish working, there are also a number of other benefits for pensioners to remain in the workforce which Centrelink can offer such as the Work Bonus and Pension Bonus Scheme. We are experts when it comes to Centrelink and we can help you determine what your entitled to.
Benefit
from pensions, superannuation and SMSFs
Maximising the benefits of your superannuation is critical to growing your wealth for retirement. This can include salary sacrificing, after-tax contributions, defined benefit scheme contributions and establishing an SMSF if it is suitable to do so. We are SMSF specialists and can guide you through the benefits and considerations to determine if this is the most appropriate structure to support your retirement objectives.
Manage
your estate with confidence
Estate planning ensures that the transfer of your wealth to your beneficiaries is seamless, minimises their tax liability and provide maximum asset protection. Our team of financial advisors can tailor a plan that achieves your desired distribution of wealth in a tax effective way. These include tax management and reduction strategies, and inheritance protection. Find out more about our estate planning service.
Open Hours
Monday to Friday
8:00am to 5:00pm
Closed Public Holidays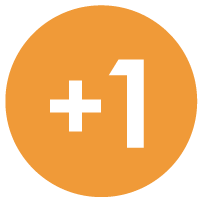 If you need to get us documents quickly, access remote support, or the MYOB Portal click the button above.
Sentinel Wealth Unit Trust T/As Plus 1 Wealth Advisors (ABN:11 408 695 672) is an Authorised Representative of Sentinel Wealth Managers Pty Ltd
(ABN: 73 108 328 294) AFS Licence 322211 | Financial Services Guide