Market Insights
21st June 2021
| | | | | | | |
| --- | --- | --- | --- | --- | --- | --- |
| CODE | PRICE | CHANGE | | CODE | PRICE | CHANGE |
| CBA | $103.69 | 2.16% | | FMG | $22.42 | -4.60% |
| BHP | $46.52 | -5.37% | | ANZ | $28.98 | 2.77% |
| CSL | $305.52 | 2.15% | | WES | $57.72 | 3.81% |
| WBC | $26.88 | 1.90% | | WOW | $42.67 | -1.52% |
| NAB | $26.87 | 1.32% | | MQG | $154.26 | 1.31% |
Market and Exchange Rates
MAJOR FOREIGN MARKETS

AUS DOLLAR IS BUYING

All Ords

7,624.30

0.31%

US Dollar

0.7488

Dow Jones

33,290.08

-1.58%

Euro

0.6307

FTSE-100

7,017.47

-1.90%

GB

0.5422

Nikkei

28,964.08

-0.19%

Yen

82.5090

Hang Seng

28,801.27

0.85%

NZD

1.0784
| | | |
| --- | --- | --- |
| Oil (WTI) | 71.060 | 0.62% |
| Gold | 1,776.600 | -0.21% |
| Iron Ore | 214.690 | -0.22% |
Major Market Announcements
– The three main Wall Street indexes all finished sharply lower on Friday, after investors were spooked by hawkish interest rate comments by Federal Reserve official James Bullard.
– Greater Sydney's eye-watering house prices have surged this year with a new report warning there will be more rises on the way.
– Woolworths' pubs and liquor stores business Endeavour will debut on the ASX in the next couple of weeks after shareholders approved a demerger. Woolworths shareholders on Friday voted to demerge Endeavour, which owns BWS and Dan Murphy's, as well as hotels.
Shares on the ASX have had their fifth consecutive week of gains – the best run this year – and ended the week at a record closing high.
Information technology shares attracted most attention with gains of 3.53 per cent on Friday and helped the market close higher by 0.13 per cent.
Investors appeared to recover from US Federal Reserve officials on Thursday bringing forward estimates of higher rates to 2023.
On Friday, the benchmark S&P/ASX200 index closed higher by 9.9 points, or 0.13 per cent, to 7368.9.
The index came within three points of a record high.
The All Ordinaries closed up by 23.8 points, or 0.31 per cent, to 7624.3.
The Australian dollar was buying 75.41 US cents at 1619 AEST, lower from 76.20 US cents at Thursday's close.
The Current Low Interest Rate Environment
For some time now we have had a few articles on interest rates being so low and how the vast majority of investors (especially retiree types) are getting virtually nothing on the defensive portions of their portfolio – whether ordinary investments/superannuation investments and/or pension investments.
To highlight the following table gives a sample of how low available rates are today:
And this sample is fairly indicative of the total market.
Please give us a call if you are concerned with the current returns on your defensive assets and wish to discuss possible alternatives and options.
Last weeks question:
What happens to my remaining superannuation funds from a tax point of view when I die: 
If I have a partner who is financially dependent on me OR
I am single and/or have no persons who are financially dependent on me.
Answer:
Within the superannuation system when you nominate a dependent, which the SIS Act defines a dependent as; spouse of the person, any child of the person and any person with whom the person has an interdependency relationship with. This being the case, then on your death the superannuation proceeds would pass to the dependent completely tax free.  
This is of course assuming you have a death binding nomination in place.  This payment could be in the form of a lump sum or continuation of a superannuation reversionary pension.
Whereas on your death, if you do not have a person who is classified as a "dependent" a financially independent adult child for example, then the taxable component of your superannuation fund is taxed at 17% on the payout.
It is therefore important as part of any Financial Planning/Estate Planning to be aware of this as the tax can be substantial. There are some planning strategies that may help depending on the individuals' circumstances.
Please talk to us if you have concerns with your own situation or need more information.
THIS WEEKS BRAIN TEASER 
With investment property being such a HOT TOPIC.. Question; Is it better to have:
A Negatively Geared Investment Property
A Neutrally Geared Investment Property
A Positively Geared Investment Property
For example, using a Property Value of say $400,000 borrowings of $320,000 and current interest rates of say 3% per annum or longer-term average of say 6% per annum
All Ordinaries (XAO) 5 Day Chart
Disclaimer: The advice provided is general advice only. It has been prepared without taking into account your objectives, financial situation or needs. Before acting on this advice you should consider the appropriateness of the advice, having regard to your own objectives, financial situation and needs. Where quoted, past performance is not indicative of future performance.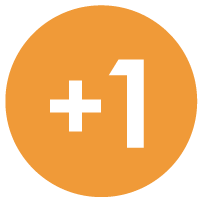 If you need to get us documents quickly, access remote support, or the MYOB Portal click the button above.
Open Hours
Monday to Friday
8:00am to 5:00pm
Closed Public Holidays
Sentinel Wealth Unit Trust T/As Plus 1 Wealth Advisors (ABN:11 408 695 672) is an Authorised Representative of Sentinel Wealth Managers Pty Ltd
(ABN: 73 108 328 294) AFS Licence 322211 | Financial Services Guide