Market Insights
23rd November 2020
| | | | | | | |
| --- | --- | --- | --- | --- | --- | --- |
| CODE | PRICE | CHANGE | | CODE | PRICE | CHANGE |
| CSL | $313.53 | -0.05% | | ANZ | $22.34 | 7.40% |
| CBA | $80.00 | 8.11% | | WES | $49.16 | 0.63% |
| BHP | $36.14 | -0.74% | | WOW | $38.07 | -0.65% |
| WBC | $19.91 | 7.04% | | MQG | $136.67 | -3.14% |
| NAB | $22.73 | 5.23% | | FMG | $16.95 | 0.95% |
Market and Exchange Rates
MAJOR FOREIGN MARKETS

AUS DOLLAR IS BUYING

All Ords

6,739.90

-0.04%

US Dollar

0.7307

Dow Jones

29,263.48

-0.75%

Euro

0.6164

FTSE-100

6,351.45

0.27%

GB

0.5496

Nikkei 

25,527.37

-0.42%

Yen

75.9187

Hang Seng 

26,451.54

0.36%

NZD

1.0550
| | | |
| --- | --- | --- |
| Oil (WTI) | 42.15 | 1.03% |
| Gold | 1,872.400 | 0.59% |
| Iron Ore | 122.840 | 0.42% |
Major Market Announcements
– U.S. stocks closed lower on Friday as investors wrestled with fiscal stimulus developments, concerns over a lengthy rollout of vaccines, and a growing number of state-level shutdowns to combat the spiraling COVID-19 pandemic.
– Coles has temporarily shut down one of its major Sydney warehouses after hundreds of its workers went on strike over pay and conditions. More than 350 workers are employed at the Smeaton Grange distribution centre which will now be closed for three months. It is one of the largest such facilities in NSW.
– Carsales Australia boss Ajay Bhatia says higher prices for second-hand cars are here to stay for some time to come as consumers pay top dollar for vehicles posted on the online car classifieds group's platform.
– Facebook fed inaccurate information to local advertisers for more than a year and is being forced to repay them, casting further doubt over the accuracy of the way the US tech platform collects data.
– Dropbox is betting on people sticking with their home offices even after the COVID-19 pandemic has ended, as the cloud storage company reinvents itself from a business tool to a working from home platform.
– A 2025 increase to superannuation could be scrapped after an independent review found current policy settings are working well enough. The Morrison government has committed to boosting super from 9.5 per cent to 12.5 per cent by 2025 in a move backed by the opposition. However, the Coalition is now paving the way for the super boost to be tossed after the long-awaited Retirement Income Review found Australia's current retirement income system to be "effective, sound and … broadly sustainable".
– Millions of Commonwealth Bank debit card holders are now able to get cash out with over-the-counter Apple Pay transactions after eftpos was added as a payment option on the Cupertino platform.
– Insurance Australia Group is building up a big cash war chest in anticipation it will be hit by a tsunami of pandemic-related business interruption claims after a court ruled in favour of policy holders in a landmark test case. Late on Wednesday, the NSW Court of Appeal rejected the insurance industry's argument that policies should not cover losses suffered by its business clients due to COVID-19, sparking expectations of huge payouts on the horizon.
– Regis Healthcare (REG) has shot down a $555 million takeover bid from investment giant Washington H. Soul Pattinson (SOL) and major shareholder Ashburn. WHSP, also known as Soul Patts, lobbed the bid yesterday, offering a neat $1.85 per Regis share for full control of the aged care provider. Ashburn, who partnered with Soul Patts on the bid, already holds a 27.2 per cent interest in Regis.
Investors' shares have finished the session barely lower on the Australian market but had a third consecutive week of gains.
The S&P/ASX200 benchmark index closed down eight points, or 0.12 per cent, to 6539.2 on Friday.
The All Ordinaries closed lower by 2.8 points, or 0.04 per cent, to 6739.9.
The indices were set to record minor gains but dipped sharply after the close of trade at 1600 AEDT.
The ASX200 gained 2.09 per cent for the week.
The Aussie dollar was buying 72.92 US cents at 1621 AEDT, lower from 72.93 US cents at Thursday's close.
Last Week's Question
If you purchased an investment property say 12 years ago in 2008 for $230,000 and it has grown to $400,000 today what has been the average compound capital growth return over the 12 years (exclude rent for this exercise)  
Answer  
The compound average rate of return for the 12 years is 4.72% per annum. Relative to inflation this is fairly reasonable per annum growth. Of course you would also include any net rental income (as a percentage) of the investment property to determine the total income and growth return.  This calculation would depend on how the investment property was purchased, cash or borrowed monies, amongst other matters.
This Week's Question
What percentage of my superannuation retirement monies am I allowed to draw each year in the form of a pension for my living expense and other needs for the following ages:
Age 60 –  ____%
Age 65 –  ____%
Age 70- ____%
Age 75 – ____%
Please read the question carefully!
All Ordinaries (XAO) 5 Day Chart
Disclaimer: The advice provided is general advice only. It has been prepared without taking into account your objectives, financial situation or needs. Before acting on this advice you should consider the appropriateness of the advice, having regard to your own objectives, financial situation and needs. Where quoted, past performance is not indicative of future performance.
Open Hours
Monday to Friday
8:00am to 5:00pm
Closed Public Holidays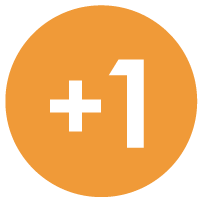 If you need to get us documents quickly, access remote support, or the MYOB Portal click the button above.
Sentinel Wealth Unit Trust T/As Plus 1 Wealth Advisors (ABN:11 408 695 672) is an Authorised Representative of Sentinel Wealth Managers Pty Ltd
(ABN: 73 108 328 294) AFS Licence 322211 | Financial Services Guide