Free OHS Essentials Program
Learn more about your safety obligations and receive tailored advice on managing safety in your workplace with this free assessment service.
The Occupational Health and Safety (OHS) Essentials Program is a free safety consultation service, administered by WorkSafe but delivered by Victorian Chamber of Commerce and Industry qualified consultants.
The consultant will come to your workplace, learn about your business, identify any hazards and provide practical advice on how you might address them – all then documented in an easy-to-understand safety action plan.
The consultant will contact you post receipt of your action plan to discuss this in more detail and then visit your workplace again within 3-6 months of this visit to discuss any changes you have made based on your action plan and to provide further advice and support.
The consultant will then undertake a final visit within 9-12 months of your initial visit to discuss the progress of key actions identified, improvements made and any challenges that have impacted implementation of the action plan.
Safety essentials for small businesses
Who is eligible?
Victorian small businesses with less than 60 employees.
How long will it take?
The initial site visit will take up to 3.5 hours, the follow-up site visit will take up to 2 hours and the final visit will take up to 3 hours.
Apply now
To apply please complete and submit the application form or contact Victorian Chamber of Commerce and Industry on 03 8662 5333.
Need more help or information?
Click the link below to contact us at Plus 1.
Open Hours
Monday to Friday
8:00am to 5:00pm
Closed Public Holidays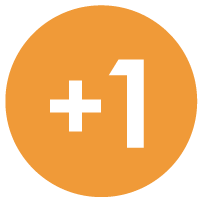 If you need to get us documents quickly, access remote support, or the MYOB Portal click the button above.