COVID-19 Greater Shepparton E-Commerce Grant
Greater Shepparton City Council is offering a grant to small and medium businesses to facilitate transitioning to online and e-commerce activities.
How much can I claim?
You can claim up to $3,000 per applicant, with a total pool of $120,000. These funds will be available to claim until 1st of August 2020 or until they run out.
Who is eligible?
Have a business located in the Greater Shepparton area.
Have a valid ABN as of 16 March 2020.
An annual payroll of less than $650,000
Have been highly impacted by the Non-Essential Activity Directions to date as a result of COVID-19.
What may be funded?
Website design and development.
E-commerce platform (selling online and receiving payment).
Online content development (web pages, mobile apps, audio and visual media).
Mentoring and training in online and e-commerce activities.
Any activities commenced after 16 March 2020 when the State of Emergency was declared are eligible for the funding.
It is expected that the proposed activities will be completed in 8 months with preference going to those that be completed in a shorter period of time.
For more information regarding the grant visit the Greater Shepparton City Council website
Need more help or information?
Click the link below to contact us at Plus 1.
Open Hours
Monday to Friday
8:00am to 5:00pm
Closed Public Holidays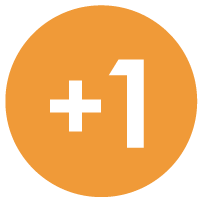 If you need to get us documents quickly, access remote support, or the MYOB Portal click the button above.