On-Farm Emergency Water Infrastructure Rebate Scheme
A rebate is available to drought affected farmers who invest, or have invested since 1st July 2018, in urgently-needed on-farm water infrastructure that addresses animal welfare needs and improves resilience to drought. The scheme provides a one off 25 per cent rebate up to $25,000 to eligible primary producers.
Eligible water infrastructure includes:
Pipes
Water storage devices such as tanks and troughs associated with stock watering
Water pumps
Permanent repairs to fixed infrastructure (e.g. repair piping)
Drilling of new stock water bores and associated power supply such as generators, desalination plants
Desilting works of existing stock and domestic dams, where you can demonstrate that area of the property does not have access to suitable groundwater
Other materials or equipment necessary to install the above excluding purchase of machinery
Any freight component to purchase and install the equipment
The professional installation costs to install the water infrastructure.
To be eligible you are required to –
Own, share or lease a farm business undertaking grazing livestock production located in the following local government areas:
Alpine, Benalla, Buloke, Campaspe, East Gippsland, Gannawarra, Greater Bendigo, Greater Shepparton, Hindmarsh, Horsham, Indigo, Loddon, Mildura, Moira, Northern Grampians, Strathbogie, Swan Hill, Towong, Wangaratta, Wellington, Wodonga, Yarriambiack;
Be registered as a primary producer with the ATO, have an ABN and be registered for GST;
Have a right or interest in the land for the purpose of primary production;
Contribute a significant part of your labour and capital to the farm and earn more than 51% of your individual income from the farm;
Have purchased the eligible water infrastructure on or after the 1st July, 2018; and
Demonstrate that your property has been or is at risk of emergency animal welfare irrigation needs.
Please contact us if you think you may be eligible for this grant.
Farm Business Assistance
Grants of $2,500 or $3,500 are available for eligible farm businesses that are experiencing significant financial pressure because of prolonged drought and dry seasonal conditions and industry downturn.
Eligible recipients include –
Farm Household Allowance recipients located in Wellington or East Gippsland Shires
Young farmers (aged between 18 and 35 years of age) located in Wellington or East Gippsland Shires
Remaining commercial farmers located in Wellington or East Gippsland Shires
Northern Victorian dairy farmers that are receiving Farm Household Allowance
Northern Victoria young dairy farmers (aged between 18 and 35 years of age)
Eligibility requirements varies for each farm business. Please contact our office for further details and eligibility criteria.
Open Hours
Monday to Friday
8:00am to 5:00pm
Closed Public Holidays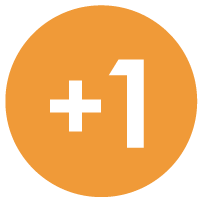 If you need to get us documents quickly, access remote support, or the MYOB Portal click the button above.