On-Farm Emergency Water Infrastructure Rebate Scheme
A rebate is available to drought affected farmers who invest, or have invested since 1st July 2018, in urgently-needed on-farm water infrastructure that addresses animal welfare needs and improves resilience to drought. The scheme provides a one off 25 per cent rebate up to $25,000 to eligible primary producers.
Eligible water infrastructure includes:
Pipes
Water storage devices such as tanks and troughs associated with stock watering
Water pumps
Permanent repairs to fixed infrastructure (e.g. repair piping)
Drilling of new stock water bores and associated power supply such as generators, desalination plants
Desilting works of existing stock and domestic dams, where you can demonstrate that area of the property does not have access to suitable groundwater
Other materials or equipment necessary to install the above excluding purchase of machinery
Any freight component to purchase and install the equipment
The professional installation costs to install the water infrastructure.
The Scheme is available for the purchase and installation of emergency water infrastructure for livestock located in the following local Government Areas:
Alpine, Benalla, Buloke, Campaspe, East Gippsland, Gannawarra, Greater Bendigo, Greater Shepparton, Hindmarsh, Horsham, Indigo, Loddon, Mildura, Moira, Northern Grampians, Strathbogie, Swan Hill, Towong, Wangaratta, Wellington, Wodonga, Yarriambiack.
On-Farm Drought Infrastructure Grant
A grant of up to $5,000 is available per farm business to assist farmers to make on farm infrastructure improvements to help with the management of drought or enhance the longer-term viability of the farm. Eligible businesses will be required to provide dollar for dollar co-contribution. This grant is available to farm business' in the following shires:
Wellington, East Gippsland, Swan Hill, Gannawarra, Loddon, Campaspe, Greater Bendigo, Greater Shepparton, Moira, Strathbogie, Benalla, Wangaratta, Wodonga, Indigo, Alpine, Towong, Mildura, Hindmarsh, Yarriambiack, Buloke, Horsham or Northern Grampians.
Export Market Development Grants (EMDG)
The EMDG scheme is a key Australian Government financial assistance program for aspiring and current exporters. The Scheme encourages small- and medium-sized Australian businesses to develop export markets and reimburses up to 50 per cent of eligible export promotion expenses above $5,000 provided that the total expenses are at least $15,000.
To find out more information on eligibility of these grants please contact our office.
Open Hours
Monday to Friday
8:00am to 5:00pm
Closed Public Holidays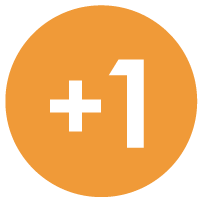 If you need to get us documents quickly, access remote support, or the MYOB Portal click the button above.