Acquisitions & Mergers
There are several scenarios where you might wish to attain a business enterprise.
Whatever the situation, Plus 1 Group can remove the stress from the process and maximise the opportunity for you.
Whether you are considering buying a business or merging with another business, we have the experience and expertise you require.
The services we provide cover from deal inception to completion.
Some of the many Acquisitions and Mergers aspects we can assist with include:
A review of your goals and objectives
Identifying potential acquisitions
Business forecasting
Due diligence services
Industry research
Preparation of financial forecasts
Advice on the potential pitfalls and rewards involved in a merger
Assistance with purchase negotiations
Advice on the acquisition structure
Advice on financing
Assistance with preparing a business plan
Getting the correct advice significantly reduces your chances of purchasing an unsuitable or unviable business that does not correlate to your financial goals.
Let Plus 1 Group show you how our knowledge and expertise can save you stress and assist you with advantageous business acquisition or merger opportunity.
Open Hours
Monday to Friday
8:00am to 5:00pm
Closed Public Holidays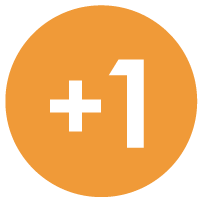 If you need to get us documents quickly, access remote support, or the MYOB Portal click the button above.