Motel Industry Update – October 2019
Cash Sales – Will You Be Expecting A Visit From The ATO?
Given that many guests are travelling for leisure purposes, a lot of these travellers pay cash for their stays. Although there is no issue receiving cash for accommodation sales, you need to ensure these sales are getting deposited regularly and recorded correctly, as part of your record keeping.  Some businesses are still under-declaring their cash sales, otherwise known as the Black economy, and the Australian Taxation Office (ATO) is well aware of this!
Last financial year alone, the ATO visited nearly 9,000 Businesses in attempt to stamp out the black economy and plan to visit approximately 10,000 businesses every year, across all states in various industries. It's estimated the Black economy is costing the community approximately $50 billion according to the Black Economy Taskforce, and it's therefore no surprise that it has become a high area of ATO focus.
The ATO has also formulated their own benchmarking data, allowing them to benchmark your business against similar business in your industry. This can be done through automated software making it easier than ever to identify the outliers. Given the magnitude of the problem, its strongly recommend that you review your sales processes, so your door won't be the next one the ATO knocks on!
Are You

Delivering

Value?
There are many different pricing techniques in the Motel industry, but one of the most highly recommended is value pricing. Value pricing is setting a price your guests are willing to pay based on a perceived value to them. Guests are not always after the best room or the cheapest price, but are often seeking the best value for the price they pay. This value can be achieved through additional benefits such as breakfast included, Wi-fi, loyalty programs, upgrading to a room with sea-views or balcony and many more.
Value pricing needs to be based on the value that really matters to your guests, not what you assume them to value. If you don't know what your guests value, then it's important to find out. This can be done through surveys, feedback left in guest reviews or through interacting with your guests and asking them about their stay. Value can be different depending on the traveller and the purpose of their stay (business or leisure) and what their needs and wants are, so you may need to offer different packages to suit different travellers.
Consistency is important in value pricing. You need to ensure the value pricing for the rooms/packages offered and the terms and conditions, are consistent across your booking sites. It can be quite frustrating for a guest if they find one price offered through one booking channel, while finding a cheaper price for the same value offered through another. This can be misleading for guests and can be perceived as a tactic to take advantage of the customer.
Most importantly; the key to value pricing is DELIVERING THE VALUE INCLUDED. The absence of delivery can erode both reputation and sales, so ensure the customer is getting the value they are paying for!
When Are You Required To Register A Business Name Under ASIC Regulations?
A Business Name is the name or title under which a person/company/entity conducts business.
According to ASIC, you are required to register a Business Name if you conduct business under a name other than your own, which could be your name or your legally registered entity name, see below a few examples.
I am a sole trader and I would like to trade as 'Staples & Tape', then I would have to register that business name to my personal ABN.
I have a company called 'Staples & Tape Pty Ltd' but I would like to trade without my legal entitlements (pty ltd), then my company would need to register the business name – Staples & Tape
I have a trustee company for my trading Trust known as 'Staples & Tape Pty Ltd as trustee for Staples Trust'. If I wish to trade as 'Staples & Tape' then you guessed it, I need to register that business name to my trading trust.
When it comes to sole traders, partnerships or trusts, unless you wish to use your full legal name, then you will have to register a business name.
With regards to companies, if you intend on using or trading without the legal entitlements (being Pty Ltd) then the business name will need to be registered.
If however, you are happy to trade as the full name with legal entitlements (Pty Ltd) then you do not have to register a business name.
If you ever have any questions or concerns relating to your business name, please let your accountant know.
Email Scams – 8 Ways To Avoid Them!
Spam emails make up approximately 45% of all emails every day, that's 14.5 billion messages. This means it's a large issue for almost all internet users, business and personal.
Below we will go over the best tips for picking out those pesky emails so you can best protect yourself and your business. The biggest key to defeating spam emails are education of users, you can have the best spam filter in the world but it's not guaranteed to block all scam emails without blocking legitimate emails.
Upcoming Lodgement Dates
21st

 

October – lodge and pay September monthly business activity statement
28th

 

October – lodge and pay quarterly business activity paper if lodging by paper
28th

 

October – lodge and pay quarterly superannuation guarantee charge
31st

 

October – lodge tax returns for all entities with one or more years outstanding at 30th

 

June, 2019
Vanessa Lo Piccolo
Associate
Vanessa is a qualified CPA Accountant, has a Diploma in Financial Planning and specialises in the Motel Industry.
With over 15 years' experience in the Accounting Public Practice and over 10 Years in the Motel Industry, through operating her family Motel, she understands the key issues affecting clients in the Industry and the challenges of an ever changing environment.
Vanessa's main focus is assisting clients to grow their business, achieve their goals and reach their full potential.
Nick Kaiser
Specialist Consultant
Nick has previously worked at the CBA Bank and has over 40 years of corporate banking experience; specialising in Hospitality, Transport, Packaging, and Property Development.
With over 25 years' experience in dealing within the Motel and Accommodation industry, Nick has been engaged in lease renewals/extensions, leasehold and freehold changeovers and general advisory services.
Nick also has a well-established business, operating for over 11 years and has excellent business knowledge and experience.
Open Hours
Monday to Friday
8:00am to 5:00pm
Closed Public Holidays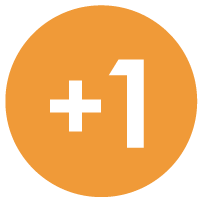 If you need to get us documents quickly, access remote support, or the MYOB Portal click the button above.