Extension to Home Builder Renovation Grant
On 4 June 2020, the Australian Government announced HomeBuilder to provide eligible owner-occupiers (including first home buyers) with a grant of $25,000 to build a new home, substantially renovate an existing home or buy an off-the-plan home/new home.
While the eligible contract must be signed between 4 June 2020 and 31 December 2020 (inclusive), construction need not commence prior to 31 December 2020. However, it must commence within three months of the contract date and construction cannot have commenced before 4 June 2020.
Three month extension for constuction commencement in Victoria
In light of the introduction of Stage 4 restrictions in metropolitan Melbourne (effective from 2 August 2020) and Stage 3 restrictions in regional Victoria (effective from 5 August 2020), the Commissioner of State Revenue will exercise his discretion under the National Partnership Agreement to provide a blanket extension of 3 months to the construction commencement requirement for the HomeBuilder Grant.
This means that all applicants for the HomeBuilder Grant in Victoria have 6 months from the signing of the eligible HomeBuilder contract, to commence construction. The Commissioner does not have discretion to grant any extensions beyond this additional 3 month extension.
Need more help or information?
Click the link below to contact us at Plus 1.
Open Hours
Monday to Friday
8:00am to 5:00pm
Closed Public Holidays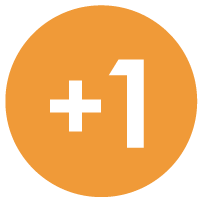 If you need to get us documents quickly, access remote support, or the MYOB Portal click the button above.