Award Changes – Annualised Wage Agreements
Modern Awards have now been updated to include the below changes around Annualised Salaries/Wage Agreements. These changes are effective from 1st March, 2020.
An annualised wage agreement may also be defined as where a flat fixed pay rate is applied for all time worked.
There are some critical thought changes here, reflecting the volume of common law cases and the impacts of those decisions on award interpretation.
What is included in the changes?
The employer must advise the employee in writing of the salary and keep a record:
Of the salary payable
The award provisions satisfied by the salary (what is actually included for example specific allowances or loadings, by default anything not listed would be an additional payment)
The method of calculation and
The maximum number of overtime hours it is in satisfaction for (the outer limit).
If the employee works in excess of the maximum number of overtime hours, the employer is obligated to make a separate make-up payment.
Review the salary arrangement every 12 months and amend any shortfalls in 14 days.
Keep appropriate records of employee working times including unpaid meal breaks. Such a record should be acknowledged by the employee, either physically or electronically.
What do I need to do now?
Make sure you & your employee keep a record of all time worked and that this record is acknowledged by the employee. This could be as simple as a book showing start & finish times then signed by an employee.
Review any existing contracts and make appropriate adjustments as soon as practical.
Need more help or information?
Click the link below to contact us at Plus 1.
Open Hours
Monday to Friday
8:00am to 5:00pm
Closed Public Holidays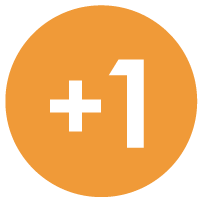 If you need to get us documents quickly, access remote support, or the MYOB Portal click the button above.