1.75% Increase to Minimum Wages
Tier 3 now in effect
The National Wage decision was announced on June 19th with a 1.75% increase awarded. This has been phased in over 3 separate dates.
The final and most recent phase of increases occurred from 1st February 2021 and primarily covers the most affected COVID-19 industries which are listed below;
Air Pilots Award
Aircraft Cabin Crew Award
Airline Operations-Ground Staff Award
Airport Employees Award
Alpine Resorts Award
Amusement, Events and Recreation Award
Commercial Sales Award
Dry Cleaning and Laundry Industry Award
Fast Food Industry Award
Fitness Industry Award
General Retail Industry Award
Hair and Beauty Industry Award
Horse and Greyhound Training Award
Hospitality Industry (General) Award
Live Performance Award
Mannequins and Models Award
Marine Tourism and Charter Vessels Award
Nursery Award
Professional Diving Industry (Recreational) Award
Racing Clubs Events Award
Racing Industry Ground Maintenance Award
Registered and Licensed Clubs Award
Restaurant Industry Award
Sporting Organisations Award
Travelling Shows Award
Vehicle Repair, Services and Retail Award
Wine Industry Award
Essential services awards such as Health, Electricity, Gas, Social & Community Services, Firefighters, Pharmacy increased on July 1st, 2020.
The 2nd phase increased from 1st November 2020 and includes the Clerical, Construction, Transport, Horticulture, Professional, Education, Veterinary and Waste management awards.
The absolute minimum wage applicable for an adult under any award will now increase to $19.84 per hour being $753.80 per standard 38 hour week.
For more information visit the Fairwork website
Need more help or information?
Click the link below to contact us at Plus 1.
Open Hours
Monday to Friday
8:00am to 5:00pm
Closed Public Holidays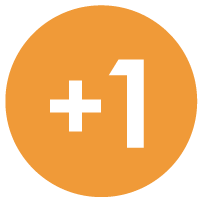 If you need to get us documents quickly, access remote support, or the MYOB Portal click the button above.