What Does The Latest Interest Rate Cut Mean For You?
On Tuesday, the Reserve Bank of Australia officially announced another rate cut, taking the official cash rate to a record low 0.75%.
Great news for those who have borrowed money, not so good for savers.
For those who still have an outstanding mortgage, it is worth taking the time to take a look at the rate you are paying and see if you can do better. If your rate is above 4.00%, you are probably paying too much. A quick phone call to your lender may make a massive difference.
Now for the savers, you have probably noticed that the interest rate on your savings accounts has taken a serious hit. Today's announcement will be no help. Expect rates on your savings accounts to drop by the full 0.25% cut.
What this means is for the conservative parts of your investment portfolio (term deposits, bonds, fixed interest), you now have to expect returns of around 2%, perhaps 3% if you are lucky.
Current term deposit rates are sitting below 2%, so locking your money away in this type of investment and living off the interest may no longer be viable. Gone are the days where you were able to lock in a term deposit at 5% and live on the proceeds.
So, what will the rate cut mean for your growth assets such as your shares and property?
Typically, when rates get lowered, investors begin to move their money out of cash and into these growth investments to try and get a greater return. As investors move their money, the value of these growth investments increase as the demand for these investments has also increased. This is what the Reserve Bank is after when it lowers the cash rate.
We are already seeing this at work with the Sydney and Melbourne property markets experiencing monthly gains the past two months. This is a direct result of investors and home buyers being able to borrow more money.
The share market has also increase over the last quarter by 1.51%, not including dividends. Expect more of the same with this latest rate cut.
This may not be the end of it either. Economists are expecting another rate cut in the near future to take us to an official cash rate of 0.50%.
A key thing to take away here is to expect your returns to be lower if you are invested conservatively, but do not take your eye off your long term investment goals.
While growth investments may perform greater now, it will remain important that you stick true with your preferred asset allocation and don't go chasing the greener pastures by cashing in your term deposits and bonds.
Investing is never about the short term, always think long term.
You may have heard that interest rates in some European countries are in fact negative. In this situation, you are actually paid to borrow money! While this sounds great for borrowers, it does in fact mean the economy is in a bit of trouble and something we don't want to see.
We do not see this happening in Australia anytime soon, however, it is something to keep in mind that it is in fact possible.
One final thought, with interest rates at record lows, we have now well and truly entered into a low interest rate environment. Some economists are expecting low interest rates to be the new normal. While this is impossible to know with any certainty, what we do know is that investing in this type of environment has new risks which we need to maneuver through.
Remember though, with new risks comes new opportunities as well.
If you would like to discuss your portfolio options, please contact our Financial Planning team.
Open Hours
Monday to Friday
8:00am to 5:00pm
Closed Public Holidays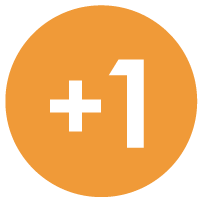 If you need to get us documents quickly, access remote support, or the MYOB Portal click the button above.