JobKeeper is Ceasing
How this might impact your current staff arrangements
Is your business is still receiving support & payments for staff under the job keeper scheme?
Have you made arrangements with staff to work from different locations, work reduced hours or stood them down?
The job keeper scheme is scheduled to finish on March 29th, 2021.
What does this mean?
All job keeper enabling directions will also cease to be in effect on 29 March 2021.
There were 3 types of job keeper enabling directions available to Employers:
a job keeper enabling stand down direction, including a direction to reduce an employee's hours
a direction in relation to the duties to be performed by the employee, and
a direction to perform duties at a place different from the employee's normal place of work, including their home.
If your business had or made any of the above arrangements during the Covid pandemic, please be aware that these will cease to operate from the date highlighted above.  Employment engagements need to revert to those in place prior to the covid pandemic for all staff.
For example;
Mary is a cleaner at The Oval. Prior to the covid pandemic, she worked a full-time roster of 38 hours per week, Mon to Fri. During the pandemic as there was insufficient work a job keeper enabling direction was given to reduce Mary's weekly hours to 30 hrs per week.  From March 29th, 2021 her roster needs to revert to 38 hours per week Mon to Fri.
With just 4 weeks until these changes come into effect, now is the time to plan and review how your workplace will handle the return of staff, changed staff hours or staff returning to their previous work locations. It is best practice to communicate early with affected employees so that they too understand the changes and are ready to return.
Consultation when lifting a stand down direction may also be a requirement under an applicable award or agreement, employment contract or workplace policy. All awards and enterprise agreements contain consultation provisions, which could apply in these circumstances.
As an employer, you will also need to consider any specific state restrictions around workplace occupancy levels, your covid safe plan requirements or other current restrictions that might be in place.
Further information can be found at https://coronavirus.fairwork.gov.au/
Need more help or information?
Click the link below to contact us at Plus 1.
Open Hours
Monday to Friday
8:00am to 5:00pm
Closed Public Holidays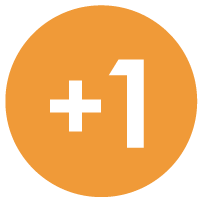 If you need to get us documents quickly, access remote support, or the MYOB Portal click the button above.