New Stimulus measures have been announced for those affected by Covid 19, in order to keep employees in jobs and for businesses to stay afloat.
PM announces $130bn JobKeeper Package
The government has announced a wage subsidy package which will include a $1,500 per fortnight per employee "job keeper" allowance.
The aim of the package is to enable businesses to keep their workers on their payroll through the coronavirus pandemic.
It is applicable to full and part-time workers, sole traders and casuals (who have been with their employers for 12 months or more) and those who have been stood down since 1 March.
Businesses and not-for-profits will be eligible if they experience a downturn in revenue of 30 per cent or more, or 50 per cent for businesses with annual earnings of over $1 billion.
The program will commence on Monday, 30 March, with the first payments to be received by eligible businesses in the first week of May, as monthly arrears from the Australian Taxation Office.
For further information please view the government fact sheet.
Grants Available
A $10,000 grant is available through Business Victoria, to small businesses who employ staff and have been subject to closure. The grant can be applied for online and can be used to:
Meet business costs, including utilities, salaries, rent.
Seek financial, legal or other advice.
Develop the business through marketing and communications activities.
For supporting activities related to the operation of the business.
Small businesses are eligible if they:
Please refer to the link for further information – Business Support Fund.
Need more help or information?
Click the link below to contact us at Plus 1.
Open Hours
Monday to Friday
8:00am to 5:00pm
Closed Public Holidays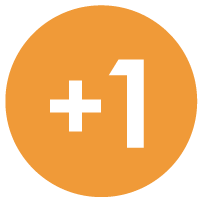 If you need to get us documents quickly, access remote support, or the MYOB Portal click the button above.