Act Now to Maintain Your Insurance Cover
From July 1st 2019, new "Protect Your Super" laws come into effect.
These laws include several measures designed to ensure that super account balances are not being unnecessarily eroded by fees and insurance premiums, particularly for accounts with low balances, or accounts that have been inactive for a certain period.
One of these measures relates to automatic cancellation of insurance cover for inactive super accounts.
What does an inactive super account mean?
An inactive super account is considered "inactive" if it has received no contributions or rollovers for 16 consecutive months.
Will you be affected by the insurance changes?
A few examples of how your super fund could become inactive;
Being self-employed and not making super contributions
Doing a partial rollover from a fund into a new fund (an SMSF for example) and retaining a minimum balance in the fund to maintain insurance
Having two super funds, and your employer (or yourself) are contributing into one of the funds, the other would be considered "inactive"
What does an election mean?
An election will be your instruction to your super fund, instructing that you don't want your insurance cover to be cancelled automatically.
Can I make a contribution into my account instead of making an election?
Yes, if you make, or receive a contribution into your account, either from you or from an employer, or you transfer super into your account from another fund, your account will no longer be considered inactive for the purposes of these rules.
However, you should keep in mind that the 16-month period will reset from the date the last contribution to your account is received. This means your insurance cover could be at risk again in the future if your account becomes inactive.
Further; Superannuation accounts with balances less than $6,000 that have been "inactive" for 16 months will be transferred to the ATO. The ATO will be responsible for consolidating a member's inactive accounts with their active account.
For help with taking control and better understanding your superannuation and insurance options come along to our interactive workshop here at our office on May 29th at 5:30pm or contact our team for a free consultation.
Open Hours
Monday to Friday
8:00am to 5:00pm
Closed Public Holidays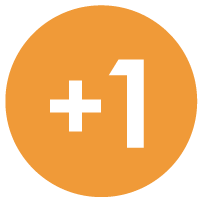 If you need to get us documents quickly, access remote support, or the MYOB Portal click the button above.