Small Business Digital Adaption Program

The Small Business Digital Adaption Program allows businesses to receive access to digital tools and training while also receiving a $1,200 rebate for purchasing one of the below selected business management tools to help build their digital capacity in day-today operations.
Registrations are now open and will remain open until 28th February 2022 or until funds are fully exhausted, whichever is earlier.
Through the program businesses can trial selected digital products, which are;
Mr Yum – food and beverage
MYOB – business management
Shopify – business management
Square – end-to-end retail
Squarespace – website creation
Xero – business management
To view more information on the products, visit the Victorian Government webpage.
You can either subscribe to these software or upgrade your existing software or websites such as transferring to an e-commerce site.
The program is aimed at small businesses and sole traders. To be eligible to apply for the program you must:
Operate a business located in Victoria
Hold an ABN from 13th September 2019
Be registered for GST from 13th September 2020
Complete the online registration form to confirm eligibility and participate in product trials and workshops.
Sign up for and purchase the suitable product from one of the available listed.
Apply for the purchase rebate of $1,200 to cover 12 months access.
The workshops and training are delivered free and completely online, you may also complete an unlimited number of them.
The workshops available include:
Business planning essentials
Finance fundamentals
Marketing your business
Taking your business online
Cut through on a budget: Social media marketing
Developing a strategic plan
Enabling IT in your business
From bricks and mortar to online
Get a business online
Get strategic with eCommerce
Make sure customers find you online
Marketing your hospitality business in 2020
Mental wellbeing: Support yourself and small businesses
Start smart with online customer experience
For more information visit the Victorian Goverment webpage
Apply for a Grant or looking more information?
Click the link below to contact us at Plus 1.
Open Hours
Monday to Friday
8:00am to 5:00pm
Closed Public Holidays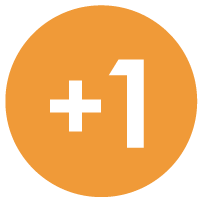 If you need to get us documents quickly, access remote support, or the MYOB Portal click the button above.