Farm Accounting
Farming is a specialist business, having unique practices and conventions, making it unlike other commercial enterprises.
At Plus 1 Group we recognise that to you farming is not only a business, but a way of life. As such, our approach to you needs tailoring to meet your individual circumstances.
By listening to and understanding your needs and hopes, we develop a working method that centres around a mutual relationship of trust and commitment. We want you to know that your accounting and tax affairs are in order and that you can call on us for whatever additional support you may need.
Our offices in the heart of the Goulburn Valley (Victoria's Fruit Bowl) farming community provide a comprehensive range of agricultural accounting and taxation services that will give you the confidence to develop your business.
Our services include:
Farm budgeting and cash flows
Farm sales and purchases
Farm accounting software packages
Ownership structures
Preparation of financial statements
Taxation
Seasonal Planning
Succession Planning
Open Hours
Monday to Friday
8:00am to 5:00pm
Closed Public Holidays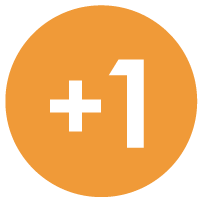 If you need to get us documents quickly, access remote support, or the MYOB Portal click the button above.