Dairy Farmers – Energy Investment Grant
This grant supports projects on dairy farms that will improve energy efficiency which may reduce energy costs and boost energy productivity. The grants will do this through actions such as the purchase and installation of equipment that improves the energy efficiency or enables own-generation capacity.
The grant is available to eligible primary dairy producers without the need for an On-farm Energy Assessment, and are only available for the following items:
Solar Photovoltaic systems up to 20kW;
Variable speed drives on pumps and/or compressors;
Thermal heat recovery systems;
LED Lighting upgrades;
Improving pre-chilling of milk, i.e. ice bank/plate coolers, heat exchangers and evaporative coolers;
Electronic control valves;
Heat pumps;
Pump replacement (not irrigation related);
Cooling fan replacement;
Milk vat replacement; and
Reasonable installation costs.
The Government will provide a maximum grant of $50,000 (excluding GST). Grants will be provided on a $1 for $1 cash co-contribution basis. Recipients are required to contribute at least 50 per cent of the total cash costs of the project.
Eligibility criteria
Be a dairy farmer seeking support for items on the list above for the Tier 1 streamlined dairy grants
Be a business with an ABN
Have an eligible dairy farm business located in Victoria
Spend more than $8,000 per annum (including GST) on energy inclusive of electricity, gas, LPG and diesel (excluding energy for transport)
Be a legal entity
Be able to meet the required cash co-contribution (at least $1 for every $1 provided)
Attest to having obtained all relevant regulatory approvals for the project to commence (where applicable)
Meet all industrial relations obligations as an employer in accordance with the National Employment Standards
Agree to participate in future program evaluation activity.
Open Hours
Monday to Friday
8:00am to 5:00pm
Closed Public Holidays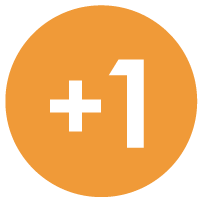 If you need to get us documents quickly, access remote support, or the MYOB Portal click the button above.