Business Valuations
At Plus 1 Group we have a professional and accurate valuation service.
Business Valuations – more than just a number
Want to know what your business is really worth?
Getting a business valuation is not just for those who are preparing to sell. A detailed valuation can be a handy tool to help identify what is needed to increase the value of a business or to see how your business has performed over a period of time. In short, a business valuation can assist you in the growth of your business.
For most business owners, their business is their biggest investment, and yet, all too often, business owners are unaware of the actual true value of their business.
Valuations are often required for many different purposes including;
Seeking Finance
Dissolving or starting a partnership
Family court matter (Divorce)
Considering a joint venture, capital raising or other business opportunity
Sale of business and to help set an asking price
Succession planning
To develop a business strategic plan
At Plus 1 Group we have a highly skilled team, who can guide you through this process. Our detailed report can be used for legal proceedings as well as be provided to third parties such as insurers, financiers or even the tax office.
Valuations can be performed on a regular basis to help determine strategies to improve business performance. In doing so we consider ways to;
Increase profitability
Establish a stable cashflow
Improve internal systems
Assess assets and investment
Let us help you grow your business.
For further information contact your accountant or call 03 5833 3000 to make an appointment today.
Open Hours
Monday to Friday
8:00am to 5:00pm
Closed Public Holidays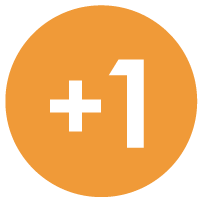 If you need to get us documents quickly, access remote support, or the MYOB Portal click the button above.