Has Joe Biden Winning The Election Been Good Or Bad For Investment Markets?
The race for the US Presidency caused a raft of news headlines and was filled with a bunch of controversy.
On the night, the favouritism swung back and forth between Biden and Trump with the result not actually being known until some days later.
While Joe Biden was announced the winner, Donald Trump has yet to actually formally concede.
But what does all this mean for you and your investments?
It is a well known that in the lead up to a US election, the share market becomes extremely volatile.
There are a number of reasons for this with the major one being uncertainty.
Uncertainty causes investors to be more nervous than usual. When investors are nervous, there can be a lot of buying and selling happening in the market which causes the large fluctuations in market and company values.
Elections cause this uncertainty because generally speaking, both presidential candidates have opposing policies and ideas. Some of these ideas are favourable for businesses and investors while others are not. Therefore, investors are trying to figure out who will win and what businesses the result will impact the most.
So, how has the market performed since Biden's election win?
Investment Market

November 7

(Election Day)

November 24

Gain/Loss (%)

Annualised Return (%)

Dow Jones

(US Market)

28323.40

30046.24

6.08%

87.77%

All Ordinaries (Australian Market)

6395

6855

7.19%

109.62%
As the above table shows, the market has responded extremely well in the couple of weeks post Biden's win.
Both the US and Aussie markets have rose by more than 6% in a matter of two and a half weeks. In reality, you are more likely to see these types of returns over the course of 12 months, let alone a couple of weeks!
In fact, if you were to annualise these returns, your returns are 87.77% for the US market and 109.62% for the Aussie market. This means, at the current rate of growth in the Aussie market, you would more than double your investment within a year!
In no way am I suggesting that the growth over the last two and a half weeks will continue at the same rate. The above figures are purely to illustrate just how well the market has responded to the US election result.
Of course, there are likely to be other factors driving markets higher besides the election result, however, what this does show is how certain events can substantially influence markets, even in the short term.
The Dow Jones (US market) is at an all time high at the time of writing. This is despite COVID-19 still being rampant across the United States.
Where markets will go moving forward is anyone's guess. However, what is clear is that those who sold out of the share market earlier this year when COVID-19 panic was at its highest have missed out on substantial gains in their portfolios.
If you would like to contact us to learn more or discuss your own investments, feel free to get in contact with us on (03) 5833 3000, or via email at wealthadvisors@plus1group.com.au
Need more help or information?
Click the link below to contact us at Plus 1.
Open Hours
Monday to Friday
8:00am to 5:00pm
Closed Public Holidays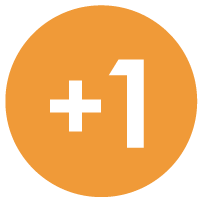 If you need to get us documents quickly, access remote support, or the MYOB Portal click the button above.