SG Loophole Measure Now In Force
Superannuation Guarantee – Salary sacrifice integrity
Legislation to prevent employers from using employee salary sacrificed amounts to reduce their minimum superannuation guarantee is now in force.
The legislation amends the Superannuation Guarantee (Administration) Act 1992 to provide that amounts sacrificed under an employee salary sacrifice arrangement will not reduce and/or satisfy an employer's mandated Superannuation Guarantee (SG) contributions from 1 January 2020.
Additionally, the base amount on which SG is calculated will no longer be able to be reduced by any salary sacrificed amount.
Implementation of this measure will increase the superannuation savings of those people who utilise these arrangements and will be consistent with the Fair Work Act 2009.
Note: From 1 January 2020, your salary sacrificed contributions will no longer be considered super guarantee contributions from your employer. For example, if you elect to salary sacrifice 10% into your super, your employer will still be required to pay 9.5% or more of your ordinary time earnings base, including the salary sacrifice amount, into your super to avoid the super guarantee charge.
An example of how a payroll should now be applied:
| | |
| --- | --- |
| Gross Earnings | $1,000 |
| Salary Sacrifice | $100 |
| Gross Taxable | $900 |
| PAYG | No Change |
| Super (at 9.5) | $95 |
In summary super is now payable on the entire $1,000, not the reduced $900. Superannuation payment made into fund $95 SGC + $100 salary sacrifice.
Need more help or information?
Click the link below to contact us at Plus 1.
Open Hours
Monday to Friday
8:00am to 5:00pm
Closed Public Holidays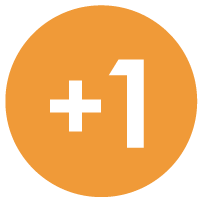 If you need to get us documents quickly, access remote support, or the MYOB Portal click the button above.