Vehicle/Truck for Sale
Browse the current listings of Vehicles and Trucks
Farm Equipment
Browse the current listings of Farming Equipment
Business for Sale
Browse the current listings of Businesses for sale
Transport Equipment
Browse the current listings of Transport Equipment
Office Equipment
Browse the current listings of Office Equipment
Other Equipment
Browse the current listings of other Equipment
Looking to Buy
Looking to buy? Browse the current listings.
Other items
Browse the current listings of Miscellaneous items
What is Plus 1 Group Marketplace?
Plus 1 Group is offering a marketplace/trading exchange service to clients.
Clients are able to list items in a number of categories such as;  
Transport equipment
Farm equipment
Office equipment
Vehicles/Trucks
Businesses For Sale
Other commercial equipment
Wanted to buy items or businesses
These items will be listed for FREE. Please see the attached form to be completed as it will provide the information we require.
If you wish to know more about how the Trading exchange works you can contact Pam on 03 5833 3000 or via email at exchangetrading@plus1group.com.au
Click the below Listing Detail Form, fill it out, and send it to the above email to get your items listed!
Plus 1 Group bears no liability for the accuracy of ads posted on this site. We make no express warranties or representations about the state or fitness of any equipment or service listed.
We take as much care as possible to keep the site clear of dishonest claims however it is possible that ads are placed that contravene laws or our policies. It is the buyer or seller's responsibility to maintain their own safety.
Plus 1 Group offer this listing / noticeboard /marketplace service as an ancillary to the services they provide for their clients.
Plus 1 Group does not act as a broker, nor do they receive any commission or payment for this service. Items listed are done so are on a good faith basis.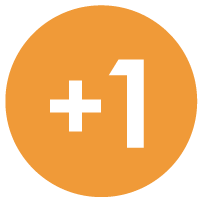 If you need to get us documents quickly, access remote support, or the MYOB Portal click the button above.
Open Hours
Monday to Friday
8:00am to 5:00pm
Closed Public Holidays
Sentinel Wealth Unit Trust T/As Plus 1 Wealth Advisors (ABN:11 408 695 672) is an Authorised Representative of Sentinel Wealth Managers Pty Ltd
(ABN: 73 108 328 294) AFS Licence 322211 | Financial Services Guide