Practice Update – November 2019 Edition
Super Guarantee Opt-Out For High Income Earners Now Law
From 1 January 2020, eligible individuals with multiple employers can apply to opt out of receiving super guarantee ('SG') from some of their employers, to help them avoid unintentionally going over the concessional contributions cap.
If appropriate for them, they should submit the relevant ATO form to apply for an SG employer shortfall exemption certificate, which releases one or more of their employers from their SG obligations for up to four quarters in one financial year.
Editor: We can assist with the lodgment of this form.
Note that this measure may not benefit everyone who is eligible, so before lodging the form, it is important to consider the individual's employment arrangements, such as how their pay and other entitlements may change (if at all), and the effect of any relevant award or workplace agreement applicable to them.
The measure only became law on 2 October 2019, so to give eligible employees time to make an application, the ATO will accept applications for the 2019/20 financial year as follows:
third quarter commencing 1 January 2020 — lodge on or before 18 November 2019; and

fourth quarter commencing 1 April 2020 — lodge on or before 31 January 2020.
A separate application is required for each financial year.



ATO Recommends Updating ABN Details For Disastrous Reasons
The ATO has provided a novel, though important, reason for businesses to update their ABN details: to help businesses to manage the coming disaster season.
ABN details are used by emergency services and government agencies to help identify and contact businesses during times of emergency and potential disaster.
Therefore, to make sure they don't miss out on receiving important information, the ATO asks that businesses update their ABN details, including authorised contacts, physical location, email and phone number.
Also, if a taxpayer is no longer in business, the ATO asks they cancel their ABN so they aren't contacted unnecessarily.
Please Note: Many of the comments in this publication are general in nature and anyone intending to apply the information to practical circumstances should seek professional advice to independently verify their interpretation and the information's applicability to their particular circumstances.
Open Hours
Monday to Friday
8:00am to 5:00pm
Closed Public Holidays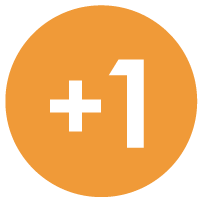 If you need to get us documents quickly, access remote support, or the MYOB Portal click the button above.