Market Insights
6th July 2020
| | | | | | | |
| --- | --- | --- | --- | --- | --- | --- |
| CODE | PRICE | MOVEMENT | | CODE | PRICE | MOVEMENT |
| CSL | $297.46 | 2.04% | | ANZ | $19.19 | 4.69% |
| CBA | $71.57 | 5.56% | | WES | $46.11 | 6.37% |
| BHP | $36.26 | 2.43% | | WOW | $37.77 | 4.08% |
| WBC | $18.54 | 5.82% | | MQG | $122.02 | 5.54% |
| NAB | $18.74 | 4.69% | | FMG | $14.02 | 0.94% |
ASX Top Stocks -12 Month Capital Return
MAJOR FOREIGN MARKETS

AUSTRALIAN DOLLAR IS BUYING

All Ords

6,163.70

0.35%

US Dollar

0.6929

Dow Jones

25,827.36

0.36%

Euro

0.6159

FTSE-100

6,157.30

-1.33%

GB

0.5556

Nikkei 

22,306.48

0.72%

Yen

74.4590
| | | |
| --- | --- | --- |
| Oil (WTI) | 40.270 | 1.46% |
| Gold | 1,786.45 | -0.06% |
| Iron Ore | 98.010 | 0.95% |
Major Market Announcements
– World shares stalled near a four-month high on Friday and the industrial bellwether metal copper scuffed its longest weekly winning streak in nearly three years, as nagging coronavirus nerves tempered the recent recovery run.
– Economists are pushing for the government to announce a new package of support measures this month, to avoid bankruptcies and a surge in unemployment when the bulk of the government programs ends in September.
– Black Rock Mining Limited (ASX: BKT) has launched a fully underwritten entitlement issue to raise $1.65 million and has received strong support from its major shareholder, the Copulos Group, which has committed to apply for its full entitlement.
– As COVID-19 continues to decimate global demand for fuel, Australian oil refineries are engaging Government about helping secure their future. Demand for fuel, gas and diesel dried up after border restrictions were introduced across the globe in a bid to slow the spread of the coronavirus. As a result, Australia's oil refineries are facing a tough immediate future.
The Australian share market has closed higher but the major bank stocks were mixed, as Westpac admitted to underpaying staff.
Westpac has blamed the underpayment of long-service-leave entitlements on "some calculation errors".
The bank has pledged to repay approximately $8 million, including interest, to about 8,000 current and former staff, who will be contacted soon.
Westpac said a payroll review also found some overpayment of long-service-leave entitlements, but it would not be asking anyone to repay that money.
"We apologise to anyone impacted by these errors and our priority is to make payments as soon as possible," Westpac executive Alastair Welsh said.
"We are putting in place measures to ensure employee long service leave is correctly calculated."
It's the latest in a slew of underpayments by major Australian companies, including Woolworths and Wesfarmers, as well as the ABC.
Westpac shares finished lower (-0.4pc), as did shares in NAB (-0.9pc) and ANZ (-0.4pc), while the Commonwealth Bank managed to make a gain for the session (+0.7pc).
The ASX 200 closed higher, after falling into the red midway through the session — the benchmark index gained 0.4 per cent to 6,057 points.
The telco and technology sectors boosted the market, including shares in Telstra (+4pc) and WiseTech Global (+4.3pc).
The healthcare sector also rose strongly, led by shares in hearing implant maker Cochlear, which added 5.9 per cent, making it the best-performing stock among the top 200.
It followed Cochlear receiving US Food and Drug Administration approval for four of its products.
On the flip side, shares in building-products company Adbri, which changed its name from Adelaide Brighton in May, tumbled by 25.4 per cent.
It followed Adbri informing the market its subsidiary, Cockburn Cement, had lost a lime supply contract, which represented $70 million in annual revenue, from June next year.
The Australian dollar gained ground, and was buying around 69.3 US cents by 4:45pm AEST.
Where do we start with the 2019-20 Financial Year?
The Covid-19 Health Pandemic, or the Devastating Bush Fires we have experienced here in Australia. What an extraordinary year it has been. There still remains a lot of uncertainty as the return to "normality" remains unknown.
From an investment prospective, key dates for the financial year were 20 February, which was the height of markets, and 23 March the bottom of the market, and the start of recovery. 
In respect of financial markets it clearly is a time when uncertainty rules, especially in light of the pure fluctuations in the number of cases of the virus throughout the world.
Unfortunately, the unprecedented nature of the health crisis and that it is far from over leaves it very difficult (even for the most gifted professionals in financial markets) to say with absolute confidence of any prediction of where to from here for financial markets.
The below chart illustrates how markets have returned over the past 30 years, including dividends and capital growth, or losses. Clearly the table demonstrates that exposure to various asset classes to achieve a well-diversified portfolio in line with your preferred investment risk exposure, is the main driver for your investment returns.
We do always recommend never to look less than one year, and seven plus years provides a better guide for average returns. Nevertheless, even though a negative return, or a low positive for some investors is not very palatable it is important that despite all that has happened, a small negative return for the year is actually quite reasonable all things considered.
We are always free to discuss any queries you may have, please contact our office for a complimentary meeting to discuss your financial situation, lifestyle needs, goals, and objectives.
All Ordinaries (XAO) 12 Month Chart
Disclaimer: The advice provided is general advice only. It has been prepared without taking into account your objectives, financial situation or needs. Before acting on this advice you should consider the appropriateness of the advice, having regard to your own objectives, financial situation and needs. Where quoted, past performance is not indicative of future performance.
Open Hours
Monday to Friday
8:00am to 5:00pm
Closed Public Holidays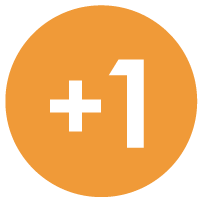 If you need to get us documents quickly, access remote support, or the MYOB Portal click the button above.
Sentinel Wealth Unit Trust T/As Plus 1 Wealth Advisors (ABN:11 408 695 672) is an Authorised Representative of Sentinel Wealth Managers Pty Ltd
(ABN: 73 108 328 294) AFS Licence 322211 | Financial Services Guide