Market Insights
9th September 2019
Market and Exchange Rates
Major Market Announcements
– The S&P 500 and Dow industrials closed slightly higher on Friday as investors digested a mixed U.S. jobs report and bet on a Federal Reserve interest rate cut this month, while China's stimulus plan helped ease some concerns around global growth.
– The shares of Australian energy producers such as Beach Energy Ltd (ASX: BPT) and Oil Search Lrd (ASX: OSH) could be on the rise this morning after oil prices climbed higher on Friday night. According to Bloomberg, the WTI crude oil price pushed 0.4% higher to US$56.52 a barrel and the Brent crude oil price climbed 1% to US$61.54 a barrel.
– The Platinum Asset Management Ltd (ASX: PTM) share price will be on watch this morning following the release of its funds under management (FUM) update late on Friday. According to the release, Platinum's FUMs fell a further 3% in August to $24.4 billion. The fund manager experienced net outflows of $407 million during the month.
– A court battle is set to begin this week between ASX-listed Rural Funds Group (RFG) and the short seller Bonitas Research which has stuck to its claim that the real estate investment trust, which owns more than $900 million worth of agricultural assets, is worthless.
Australian shares have gained for a second day on the back of optimism that trade tensions could be easing, with tech stocks the standout performers as investors regain their appetite for risk.
The ASX 200 index closed Friday up 34.1 points to 6647.3, while the all ordinaries was up 31.9 points to 6752.7.
The ASX 200 closed for the week up 43 points, or 0.65 per cent, its third straight week of gains following two weeks of major losses.
IG market analyst Kyle Rodda wrote that the sentiment was palpably different to what it was in the beginning of the week.
"It's a risk-on mood, and investors are keen to jump back into taking-on risk," he wrote, predicting the ASX could take another tilt at its all-time highs by the end of the month.
The tech sector gained 2.2 per cent and energy stocks were up 1.3 per cent while defensive assets languished.
Property stocks fell 1.3 per cent, utilities were down 0.1 per cent and the price of gold declined to a two-week low of around $US1,515 an ounce.
Australian bond yields surged, indicating less demand for the safe haven asset, with yields on 10-year bonds gaining 12 basis points for their biggest single- day move since the day after Donald Trump's election as US president.
Afterpay Touch gained 4.1 per cent to hit another all-time high at $33.88,Xero was up 2.3 per cent to similarly hit an all-time high at $66.50, and cloud computing company Megaport did likewise with its 6.5 per cent rise to $9.47.
Shares in biotech giant CSL rose 1.0 per cent to $241.99.
The big four banks were also higher, with ANZ up 0.7 per cent to $27.07, Commonwealth Bank up 0.4 per cent to $79.54, and NAB up 0.9 per cent to $27.75.
Westpac gained 0.5 per cent to $28.63 despite being hit by a class action over its superannuation products.
Shares in Macquarie Group climbed 1.5 per cent to $127.08.
Mining giant BHP was up 0.7 per cent to $36.31, Rio Tinto rose 0.4 per cent to $90.37, while Fortescue rose 1.7 per cent to $8.41 after completing a $US600 million ($A880 million) bond offering as it refinances its debts.
Goldminers Northern Star, Newcrest, and Evolution were each down between 2.4 per cent and 4.5 per cent.
Cooper Energy gained 6.0 per cent to 62 cents after discovering the first offshore gas field in Victoria's Otway Basin in 11 years.
Pro Medicus fell 12.1 per cent to $33.38 after the Melbourne medical imaging software company's co-founders, Sam Hupert and Anthony Hall, sold $72.2 million worth of shares.
Rural services company Ruralco was flat at $4.39 after shareholders voted overwhelmingly to accept Canadian fertiliser giant Nutrien's $4.40 takeover offer.
The Aussie dollar was buying US68.27¢, up from US68.14¢ on Thursday.
Looking forward, traders will be watching US non-farm payroll data being released later on Friday.
ON THE ASX
The benchmark S&P/ASX200 index closed up 34.1 points, or 0.52 per cent, at 6,647.3 points.
The All Ordinaries closed up 31.9 points, or 0.47 per cent, to 6,752.7 points.
The SPI200 futures index closed up 38 points, or 0.58 per cent, to 6,638.
CURRENCY SNAPSHOT AT 1630 AEST
One Australian dollar buys:
68.27 US cents, from 68.14 US cents on Thursday
73.45 Japanese yen, from 72.53 yen
61.82 euro cents, from 61.79 cents
55.39 British pence, from 55.75 pence
106.73 NZ cents, from 106.85 cents.
Fortescue Metals (ASX: FMG)
Fortescue Metals Group Limited engages in the exploration, development, production, processing and sale of iron ore in Australia, China and internationally. The company owns and operates the Chichester Hib that includes the Cloudbreak and Christmas Creek mines located in the Chichester ranges; and the Solomon Hub comprising the Firetail and Kings Valley mines located in the Hamersley ranges of Pilbara, Western Australia. It is also developing the Eliwana mine situated in the Pilbara region of Western Australia. The company was founded in 2003 and is headquartered in East Perth, Australia.
What we like..
– Earnings Per Share growth has been excellent
– Historical Return of Equity has been increasing
– Long term cash flow relative to reported profits is strong
– Debt has been decreasing
– Strong Dividend Yield
Proceed with caution, given the pricing volatility and risks of cyclical rises and falls in the pricing of resource companies, you should protect your capital with a stop loss. Contact our office for further advice.
All Ordinaries (XAO) 5 Day Chart
Disclaimer: The advice provided is general advice only. It has been prepared without taking into account your objectives, financial situation or needs. Before acting on this advice you should consider the appropriateness of the advice, having regard to your own objectives, financial situation and needs. Where quoted, past performance is not indicative of future performance.
Open Hours
Monday to Friday
8:00am to 5:00pm
Closed Public Holidays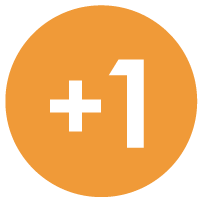 If you need to get us documents quickly, access remote support, or the MYOB Portal click the button above.
Sentinel Wealth Unit Trust T/As Plus 1 Wealth Advisors (ABN:11 408 695 672) is an Authorised Representative of Sentinel Wealth Managers Pty Ltd
(ABN: 73 108 328 294) AFS Licence 322211 | Financial Services Guide