Market Insights
7th October 2019
Market and Exchange Rates
Major Market Announcements
– Wall Street surged on Friday after moderate jobs growth in September offered relief from a spate of dismal economic data this week that has rankled markets and fuelled concerns that the world's largest economy may be sliding into a recession.
– The housing market continues to improve with auction clearance rates remaining strong at the weekend. According to Corelogic, preliminary auction clearance rates in Sydney and Melbourne came in at 79.8% and 73.8%, respectively. This could give the REA Group Limited (ASX: REA) share price a boost this morning.
– Australian energy producers including Beach Energy Ltd (ASX: BPT) and Oil Search Limited (ASX: OSH) could start the week on a high on Monday after oil prices pushed higher. According to Bloomberg, the WTI crude oil price rose 0.7% to US$52.81 a barrel and the Brent crude oil price climbed 1.1% to US$58.37 a barrel.
– Gold miners including Newcrest Mining Limited (ASX:NCM) and Northern Star Resources Ltd (ASX: NST) could start the week in the red after a positive U.S. jobs reading sent the gold price tumbling lower. According to CNBC, the spot gold price fell 0.25% to US$1,510.3 an ounce.
– Struggling retailers have enjoyed only a modest rebound in sales on the back of tax refunds and successive interest rate cuts earlier this year. In seasonally adjusted terms, retail sales rose 0.4 per cent in August. This was in line with expectations, given the weakness of the previous months' data.
The Australian sharemarket has made back a bit of its losses from the past two days but still ended the week down three per cent, for its worst week since mid- November.
The S&P/ASX200 index finished Friday up 24.1 points to 6517.1, while the all ordinaries was up 25.2 points to 6636.9.
For the week however the ASX200 was down 199 points, or 2.96 per cent, following a 250-point loss over Wednesday and Thursday, its worst week in percentage terms since a 3.2 per cent loss over November 11-16.
"It's been a pretty rocky week to say the least," said CommSec market analyst James Tao.
"Today's been a much better day, we've seen a pretty decent turnaround."
All eyes will be on the release of US non-farm payroll figures for September on Friday night (Australian time) to see if the world's largest economy is indeed stalling, as the release of manufacturing figures that began the sell-off on Wednesday hinted at.
"That (non-farm payroll data) is really the focus moving forward," Mr Tao said.
Every sector except financials were up on Friday, with health care leading the way, gaining 2.3 per cent.
CSL rose 3.2 per cent to $236.34, with the pharma giant accounting for 45 per cent of the ASX's gains for the day.
Clinuvel was up 5.4 per cent, Paradigm Biopharma rose 10.1 per cent to a new all-time high of $3.15 and Sonic Healthcare gained 0.4 per cent.
Tech stocks were the second-biggest gainers, collectively up 1.1 per cent, with Xero rising 3.2 per cent to $62.30, Appen up 3.1 per cent to $21.20 and Infomedia up 7.4 per cent to $2.18.
City Chic Collective rose 11.2 per cent to a 17-year high of $2.78 after the plus-size Australian clothing retailer paid nearly $25 million at auction for the e-commerce assets of Avenue, a bankrupt US retailer for plus-size women.
Kathmandu gained 6.8 per cent to $2.89 after the New Zealand outdoor retailer resumed trading for the first time since announcing on Wednesday it would spend $350 million acquiring surfing sportwear retailer Rip Curl.
The banking sector dropped 0.1 per cent, with three of the four big banks down.
ANZ fell 0.5 per cent to $27.17, NAB declined 0.6 per cent to $27.85 and Westpac dipped 0.3 per cent to $28.42, while Commonwealth rose 0.3 per cent to $77.59.
In the mining sector, heavyweight BHP rose 0.4 per cent to $35.30, Rio Tinto gained 0.5 per cent to $87.65 and Fortescue Metals climbed 2.1 per cent to $8.62.
Goldminers were mostly subdued as the price of the precious metal rose slightly to $US1508 an ounce, although St Barbara fell 3.2 per cent to $2.75 after releasing a quarterly production update.
The Aussie dollar is buying US67.54¢, up from US67.05¢ on Thursday.
Vanguard Australian Property Securities Index ETF (ASX: VAP)
VAP seeks to track the return of the S&P/ASX 300 A-REIT Index before taking into account fees, expenses and tax. A low-cost way to invest in property securities listed on the Australian Securities Exchange. The property sectors in which the ETF invests include retail, office and industrial. VAP offers potential long-term capital growth and tax-effective income that may include a tax-deferred component.
KEY FACTS:
Management fee: 0.23% p.a. 
Inception date: October 2010
Income Distribution: Quarterly
Number of holdings: 28
Dividend Yield 4.20%
All Ordinaries (XAO) 5 Day Chart
Disclaimer: The advice provided is general advice only. It has been prepared without taking into account your objectives, financial situation or needs. Before acting on this advice you should consider the appropriateness of the advice, having regard to your own objectives, financial situation and needs. Where quoted, past performance is not indicative of future performance.
Open Hours
Monday to Friday
8:00am to 5:00pm
Closed Public Holidays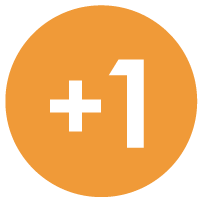 If you need to get us documents quickly, access remote support, or the MYOB Portal click the button above.
Sentinel Wealth Unit Trust T/As Plus 1 Wealth Advisors (ABN:11 408 695 672) is an Authorised Representative of Sentinel Wealth Managers Pty Ltd
(ABN: 73 108 328 294) AFS Licence 322211 | Financial Services Guide