Market Insights

6th May 2019
Market and Exchange Rates
Major Market Announcements
– U.S. stocks rose in a broad-based rally on Friday as stronger-than-expected job growth in April coupled with muted wage gains left investors upbeat about the outlook for the economy and interest rates.
– Australia's central bank may deliver the first of two predicted interest rate cuts this week, putting banks under pressure to pass on the full reductions to their home loan customers. The Reserve Bank of Australia's decision on whether to cut the official interest rate to a record low 1.25 per cent this week is expected to be a very close call.
– While copper headed for its biggest weekly loss since October last night, a respected research firm has warned the long-term supply of the economic bellwether metal is at risk from reduced discovery rates. S&P Global Market Intelligence says despite historically significant investments in copper exploration over the past decade, the industry has been largely unsuccessful in locating major new discoveries.
– Medical products company ResMed is tripling down on using patients' health data to help them achieve better health outcomes, its chief executive says. The ASX-listed company, which announced a 15 per cent rise in profit on Friday, has collected four billion nights of medical sleep data from people using ResMed's ventilators to treat sleep-related breathing disorders such as sleep apnea and has been analysing it.
Australian shares have finished flat as investors wait on US jobs data.
The benchmark S&P/ASX200 index finished down 2.6 points, or 0.04 per cent, to 6,335.8 points at 1615 AEST on Friday, while the broader All Ordinaries was down 2.8 points, or 0.04 per cent, to 6,427.2.
"It's a wait and see game," said Nick Twidale, chief operating officer of Rakuten Securities.
"It's all about the non-farm payrolls in the US (set for release late on Friday, AEST)."
Investors were also watching the US-China trade talks, said to be in their final stages, Mr Twidale said.
Macquarie Group dragged on the market on Friday, falling 5.43 per cent to $128.81 after the financial services company warned it expected a more subdued performance over the next 12 months.
ANZ gained 0.51 per cent to $27.41 while the other big banks had a more subdued performance.
Westpac gained 0.11 per cent, Commonwealth was up 0.16 per cent and NAB fell 0.12 per cent.
Energy stocks recorded the largest losses – 1.28 per cent – after oil prices tumbled almost three per cent overnight.
Woodside Petroleum, Santos, Oil Search, Origin Energy and Beach Energy were all down between 0.88 per cent and 2.88 per cent.
Consumer staples was the best-performing sector, up 0.76 per cent, with Woolworths up 1.89 per cent to $32.84 and Coles Group up 0.48 per cent to $12.66.
Afterpay Touch gained 2.94 per cent to $27.65 – yet another all-time high – after the buy-now, pay-later company said it had signed a $US300 million ($A429m) funding facility with Citi to support the expansion of its US business.
Wesfarmers gained 2.02 per cent to $36.37 as the market digested its $776 million takeover bid for lithium miner Kidman Resources, made on Thursday.
Fellow lithium miner Pilbara Miners gained six cents, or 9.09 per cent, to 72 cents.
That's on top of a 5.5 cent rise on Thursday – not surprising given the nearly 50 per cent premium Wesfarmers is offering for Kidman.
Mining giant BHP dropped 0.22 per cent to $36.94, South32 dropped 0.9 per cent to $3.31, but Fortescue Metals gained 1.53 per cent to $7.30.
Aurizon Holdings gained 2.95 per cent to $4.89 after the Queensland rail freight operator reached a 10-year agreement with 11 major coal miners, including BHP, over charges for moving their minerals.
Health care shares were flat, with sector heavyweight CSL down 0.69 per cent to $199.87.
But ResMed shares soared 9.86 per cent to $16.26 after the sleep apnea products company reported its first-quarter profit was up 15 per cent, to $US157m ($A224m).
The Aussie dollar dropped below 70 US cents ahead of Tuesday's Reserve Bank meeting, buying 69.95 US cents, from 70.19 US cents on Thursday.
Mr Twidale said he wasn't surprised but didn't expect to see a further steep fall in the Aussie despite it breaking the 70 cent resistance level.
BetaShares Global Quality Leaders ETF (ASX: QLTY)
BetaShares Global Quality Leaders ETF (ASX: QLTY)
QLTY Provides access to the 150 highest quality global companies (ex-Australia) based on a combined ranking of four key factors – return on equity, debt-to-capital, cash flow generation ability and earnings stability.   
A core allocation to quality international equities providing transparency and diversification benefits
A low-cost complement or alternative to active fund managers focused on global equities
Aims to produce superior long-term performance compared to benchmark global equities indices
Advantages:  
Access to the world's highest quality companies – fund methodology selects the top 150 global companies ranked by quality score
Performance – quality score methodology aims to reduce superior long-term performance compared to benchmark global equities indices
Diversification – Fund designed to provide exposure to 150 global shares in a single ASX trade.
Broad region and sector access – Fund invests in companies from a wide variety of global locations as well as a broad range of industry sectors, many of which are under-represented in the Australian market
Liquidity – available to trade on the ASX like any share
Management costs 0.35%
We like QLTY for many reasons, firstly, by purchasing this stock on the ASX, you gain exposure to international quality stocks with a low management cost, in one trade. Further, Return on Equity (ROE) is an important measure for a company because it compares it against its peers. With return on equity, it measures performance and generally the higher the better. For this reason, ROE is best used to compare companies in the same industry.  Performance ratios like ROE, concentrate on past performance to get a gauge on future expectation.
All Ordinaries (XAO) 5 Day Chart
Disclaimer: The advice provided is general advice only. It has been prepared without taking into account your objectives, financial situation or needs. Before acting on this advice you should consider the appropriateness of the advice, having regard to your own objectives, financial situation and needs. Where quoted, past performance is not indicative of future performance.
Open Hours
Monday to Friday
8:00am to 5:00pm
Closed Public Holidays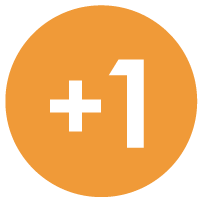 If you need to get us documents quickly, access remote support, or the MYOB Portal click the button above.