Market Insights
6th January 2020
| | | | | | | |
| --- | --- | --- | --- | --- | --- | --- |
| CODE | PRICE | MOVEMENT | | CODE | PRICE | MOVEMENT |
| CBA | $80.31 | -1.16% | | NAB | $24.72 | -0.36% |
| BHP | $39.15 | -0.74% | | TLS | $3.59 | -1.91% |
| WBC | $24.36 | -0.12% | | WES | $41.84 | -0.29% |
| RIO | $101.36 | -0.63% | | CSL | $277.30 | -2.02% |
| ANZ | $24.73 | -0.20% | | WOW | $36.35 | -2.65% |
Market and Exchange Rates
MAJOR FOREIGN MARKETS
AUSTRALIAN DOLLAR IS BUYING
All Ords
6,855.20

-0.91%

US Dollar
0.6936
Dow Jones
28,634.88
0.00%
Euro
0.6210
FTSE-100
7,622.40

-0.41%

GB
0.5301
Nikkei
23,656.62

-0.72%

Yen
74.8030
| | | |
| --- | --- | --- |
| Oil (WTI) | 63.050 | 2.19% |
| Gold | 1,552.000 | 2.44% |
| Iron Ore | 93.410 | 3.22% |
Major Market Announcements
– ASX enjoys one of the best years this century despite global and local worries. – House prices in most Australian cities finished 2019 on a high, with national average dwelling prices lifting 1.1 per cent during December and by 2.3 per cent over the year, according to CoreLogic. – Thousands of Australian expats face tax slug under changes to CGT main residence exemption. – Australia's largest miner, BHP, believes the long-term trajectory of the emerging economy of India and the acceleration of its steelmaking output could help offset the flattening demand from China feared in the 2020s. – International Monetary Fund predicts pick up in global growth to 3.4% in 2020. In 2019/20, the Australian economy is expected to grow by 2.4%, returning to the long-term average near 2.75% later in the 2020 calendar year.
The ASX has edged higher in the first session of 2020, with health care, telcos and tech stocks helping offset a weak open by the heavyweight miners and financials. The benchmark S&P-ASX200 index was up 11.8 points, or 0.18 per cent, to 6,695.9.0 points at 1030 AEDT on Thursday, with the broader All Ordinaries up 13.3 points, or 0.2 per cent, to 6,815.7 points. The banks and miners began the new decade lower – but were the only sectors in the red after half an hour of trade, with telcos leading the post new year's holiday charge. Telstra was up 1.27 per cent at $3.585, TPG rose 0.6 per cent to $6.75, Vocus was up 0.35 per cent to $2.87, and online property advertising platform REA Group climbed 1.33 per cent to $104.98. The volatile tech sector also surged, with the so-called WAAAX contingent of Wisetech, Afterpay, Appen, Altium and Xero up by between 0.32 per cent and 2.35 per cent. Bravura solutions was also higher, gaining 0.38 per cent to $5.22. The Australian share market had faced an uncertain start to January trade, with a year-ending rally on Wall Street and bleak futures data hinting at opposing prospects for local stocks. For the miners, BHP was down 0.08 per cent at $38.89, while Rio Tinto rose 0.21 per cent to $100.61. South32 was up 0.19 per cent to $2.705, Fortescue Metals was 0.09 per cent higher at $10.70, and BlueScope Steel rose 0.2 per cent to $15.09. The goldminers were in retreat, with Newcrest, Northern Star and Evolution each down by between 0.57 per cent and 1.45 per cent. The big four banks were all lower, with ANZ down 0.32 per cent at $24.55, Commonwealth Bank down 0.16 per cent to $79.77, NAB dipping 0.2 per cent to $24.58, and Westpac down 0.33 per cent to $24.15. Bendigo and Adelaide Bank and Bank of Queensland were up by 0.15 per cent and 0.14 per cent respectively, but Macquarie Group slumped 0.28 per cent. Biotech giant CSL was up 0.83 per cent at $278.05 and was joined in the black by Cochlear, ResMed, Ramsay Health Care and Sonic Healthcare – each rising between 0.17 per cent and 0.96 per cent. The Australian dollar hit a more than five-month high of 70.32 US cents on December 31, and at 1030 AEDT Thursday it was buying 70.17 US cents.
All Ordinaries (XAO) 5 Day Chart
Disclaimer: The advice provided is general advice only. It has been prepared without taking into account your objectives, financial situation or needs. Before acting on this advice you should consider the appropriateness of the advice, having regard to your own objectives, financial situation and needs. Where quoted, past performance is not indicative of future performance.
Open Hours
Monday to Friday
8:00am to 5:00pm
Closed Public Holidays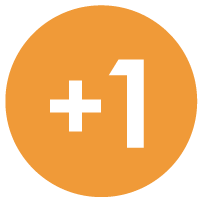 If you need to get us documents quickly, access remote support, or the MYOB Portal click the button above.
Sentinel Wealth Unit Trust T/As Plus 1 Wealth Advisors (ABN:11 408 695 672) is an Authorised Representative of Sentinel Wealth Managers Pty Ltd
(ABN: 73 108 328 294) AFS Licence 322211 | Financial Services Guide