Market Insights
5th October 2020
| | | | | | | |
| --- | --- | --- | --- | --- | --- | --- |
| CODE | PRICE | CHANGE | | CODE | PRICE | CHANGE |
| CSL | $284.67 | -4.87% | | ANZ | $17.08 | -4.85% |
| CBA | $63.72 | -4.18% | | WES | $44.58 | -2.56% |
| BHP | $35.12 | -5.92% | | WOW | $36.49 | -2.98% |
| WBC | $16.57 | -5.58% | | MQG | $119.10 | -2.21% |
| NAB | $17.49 | -4.95% | | FMG | $16.08 | 1.07% |
Market and Exchange Rates
MAJOR FOREIGN MARKETS

AUS DOLLAR IS BUYING

All Ords

5,983.20

-2.32%

US Dollar

0.7157

Dow Jones

27,682.81

0.64%

Euro

0.6107

FTSE-100

5,902.12

0.50%

GB

0.5531

Nikkei 

23,029.90

-1.38%

Yen

75.3469

Hang Seng 

23,459.05

-0.16%

NZD

1.0773
| | | |
| --- | --- | --- |
| Oil (WTI) | 37.050 | -7.84% |
| Gold | 1,907.600 | 2.18% |
| Iron Ore | 120.600 | 5.38% |
Major Market Announcements
– Tax cuts, first homebuyer loan scheme to be expanded in Federal Budget. First home buyers are set to win in this year's budget with an expansion to a loan scheme and personal income tax cuts to be announced.
– Treasurer Josh Frydenberg has confirmed the budget will deliver income tax cuts "right now" in a move that all but confirms tax relief will be backdated in the budget. News.com.au exclusively revealed on Friday that senior government sources had confirmed the budget backdates the tax relief to ensure workers can secure tax relief this financial year.
– A new wave of young, first-time share investors are being drawn into the market by trading platforms with game-like interfaces designed to appeal to their tech-savvy generation. IBISWorld senior industry analyst Matthew Barry says online entrants such as Robinhood in the US and Superhero in Australia have disrupted the stockbroking landscape by offering cheap transaction fees and accessible app-based platforms.
–  Commonwealth Bank says loan deferrals declining, APRA data show $229b in loans still paused across all banks.
– ANZ has been ordered to pay $10 million in penalties after the Federal Court found it engaged in unconscionable conduct hundreds of thousands of times by slugging customers fees it was not entitled to. For more than 12 years to September 2015, the bank charged personal and business customers non-payment fees for periodic payments that could not be made due to insufficient funds in their account.
Australia's share market has closed lower and had its worst week since April following news US President Donald Trump has tested positive for COVID-19.
The benchmark ASX 200 index had been posting just modest falls, but dropped on the news out of the US, closing down by 1.4 per cent at 5,791 points.
The All Ordinaries index closed lower by 86.2 points, or 1.42 per cent, to 5983.2.
The local falls came as Dow Jones futures plunged as much as 500 points in the afternoon.
By 5.30pm AEST, US stock market futures had recovered somewhat, to be down by around 1 per cent.
The Australian dollar had also fallen sharply late in the session, but clawed back some ground, to around 71.7 US cents.
"The Trump COVID-19 diagnosis is a strong negative for financial markets and will lead to a rotation into defensive positioning," OAND senior market analyst Jeffrey Halley said.
Energy and mining stocks extended their steep losses, including Santos (-5.5pc), Woodside (-4.3pc), BHP (-3.2pc) and Fortescue (-3.6pc).
The worst-performing stock on the ASX 200 was Mesoblast — the biotech firm lost 37.2 per cent to $3.19 after the US Food and Drug Administration ordered an additional trial into one of the company's key treatments that is seeking US approval.
On the up were funds manager Janus Henderson (+9.4pc), payments system company EML Payments (+3pc) and Fletcher Building (+1.7pc).
Technology stocks had risen earlier in the session, following their US counterparts higher, but ended mostly lower as investors turned to safe havens such as gold instead.
If you earn income between $37,000 – $90,000 per annum, you pay $3,450 income tax on every $10,000 earnt above $37,000.
However, if you have disposable income above your living expense needs and want to put some extra away for retirement, you can contribute Pre Tax Concessional Contributions into your superannuation fund of the same $10,000 and only pay tax of 15% or $1,500.
Do this for 10 years and you save income tax of $19,500.
That is pretty hard to beat for specific retirement savings strategies.
What annual rate of return do I need on a one off investment for it to double in 10 years and also for it to quadruple in 20 years?
Answer next week. You might be surprised.
Hint –  If you earn 2% per annum it would take 35 years to double and 70 years to quadruple.
All Ordinaries (XAO) 5 Day Chart
Disclaimer: The advice provided is general advice only. It has been prepared without taking into account your objectives, financial situation or needs. Before acting on this advice you should consider the appropriateness of the advice, having regard to your own objectives, financial situation and needs. Where quoted, past performance is not indicative of future performance.
Open Hours
Monday to Friday
8:00am to 5:00pm
Closed Public Holidays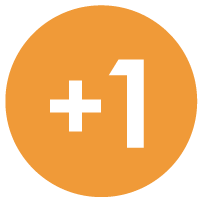 If you need to get us documents quickly, access remote support, or the MYOB Portal click the button above.
Sentinel Wealth Unit Trust T/As Plus 1 Wealth Advisors (ABN:11 408 695 672) is an Authorised Representative of Sentinel Wealth Managers Pty Ltd
(ABN: 73 108 328 294) AFS Licence 322211 | Financial Services Guide