Market Insights
28th October 2019
| | | | | | | |
| --- | --- | --- | --- | --- | --- | --- |
| CODE | PRICE | MOVEMENT | | CODE | PRICE | MOVEMENT |
| CBA | $78.24 | -3.13% | | NAB | $28.41 | -2.64% |
| BHP | $35.70 | -0.78% | | TLS | $3.52 | -1.68% |
| WBC | $27.88 | -4.06% | | WES | $39.96 | -2.77% |
| RIO | $90.49 | -0.89% | | CSL | $258.65 | 0.25% |
| ANZ | $26.19 | -6.60% | | WOW | $37.66 | -1.02% |
Market and Exchange Rates
MAJOR FOREIGN MARKETS
 
AUSTRALIAN DOLLAR IS BUYING
All Ords
6,779.10

0.09%

 
US Dollar
0.6915
Dow Jones
27,347.36

1.11%

 
Euro
0.6193
FTSE-100
7,302.42

0.75%

 
GB
0.5350
Nikkei
22,850.77

-0.33%

 
Yen
74.8160
| | | |
| --- | --- | --- |
| Oil (WTI) | 56.060 | 3.86% |
| Gold | 1,488.400 | -0.01% |
| Iron Ore | 89.550 | -6.70% |
Major Market Announcements
– Stocks rallied sharply Friday, and the S&P 500 and the Nasdaq Composite both closed at a fresh all-time high. Both indexes had already opened at all-time intraday highs, after a better than expected jobs report boosted investor sentiment early Friday.
– Macquarie Group has lifted first-half profit 11 per cent to $1.46 billion and increased its interim dividend but maintains its full-year result will fall short of last year's record. The financial services giant says net operating income for the six months to September 30 rose 8 per cent to $6.32 billion, while assets under management edged up 2 per cent to $563.4 billion. Macquarie will pay an interim dividend of $2.50 a share, up from $2.15 a year ago, though the franking level has been reduced from 45 per cent to 40 per cent.
– Shares with exposure to the property market such as REA Group Limited (ASX: REA) and 
Wesfarmers Ltd (ASX:WES) could be on the rise on Monday after more positive housing data. Over the weekend auction clearance rates were very strong once again. This follows CoreLogic Home Value Index data on Friday which revealed that Australian house prices increased 1.2% in October.
– CSR has more than doubled its first-half profit to $68.8 million despite weakness across the construction market, as the company benefited from the absence of impairment charges against its former Viridian Glass business.
– Qantas will inspect 33 of its Boeing 737s aircraft by the end of this week after it discovered structural cracks on one of the short-haul jets that are the backbone of its domestic operations. The cracks – which Qantas said do not immediately compromise safety – are a worldwide issue affecting Boeing's popular 737 NG model aircraft and appear on the plane's "pickle fork", which attaches the wings to the body.
The Australian sharemarket has finished marginally higher despite losses by the heavyweight financial sector.
The benchmark S&P-ASX 200 index finished Friday up 5.7 points to 6669.1 points, while the broader all ordinaries was up 6.2 points to 6779.1.
"We've clawed back some of our earlier losses," said Bell Direct market analyst Jessica Amir.
"By the skin of our teeth, we've started November on a good note."
For the week the market was down 70 points, or 1.04 per cent, however.
ANZ led the big four banks lower in a repeat of Thursday's trading after broker downgrades following disappointing quarterly earnings.
ANZ was down 2.1 per cent to $26.19, Westpac fell 1.2 per cent to $27.88, NAB dropped 0.7 per cent to $28.41 and Commonwealth fell 0.5 per cent to $78.24.
Macquarie Group rose 0.3 per cent to $134.38 after it lifted first-half profit 11 per cent to $1.46 billion but warned of a likely lower full-year profit.
In the health care sector, both CSL and sleep apnea treatment company ResMed hit all-time highs, with CSL rising 1.0 per cent to $258.65 and ResMed gaining 1.3 per cent to $21.54.
Cochlear was up 1.1 per cent, Ramsay Healthcare up 1.4 per cent and Avita Medical gained 8.4 per cent after reporting quarterly revenue had risen 165 per cent to $7.9 million on increased sales of its spray-on skin therapy system.
New Hope Corporation was the biggest gainer among the ASX 200, rising 6.6 per cent to $2.27 after the Queensland Court of Appeals cleared the way for final approval of expansion to its New Acland open cut coal mine, dismissing an appeal by farmers who fear the project will drain way their water supply.
Lithium miner Pilbara Minerals rose 6.2 per cent to a five-week high of 34.5 cents as protests continued to rack Chile, a major lithium exporter.
Australian Mines fell 25.9 per cent to two cents after South Korea's SK Innovation cancelled a supply agreement for cobalt and nickel sulphate from its flagship Sconi project in north Queensland.
Elsewhere in the mining sector, BHP dropped 0.7 per cent to $35.70, Rio Tinto fell 0.4 per cent to $90.49 and South32 dipped 0.8 per cent to $2.53.
But goldminers gained as the price of the precious metal rose after the US Federal Reserve cut rates on Thursday, with Newcrest up 2.8 per cent, Evolution rising 2.7 per cent and Northern Star up 1.4 per cent.
Orica was up 3.6 per cent to $23.73 after the explosives maker announced a return to full-year profit.
Cleanaway was down 0.27 per cent to $1.84 after the waste management company said it had completed the $66 million acquisition of collapsed recycler SKM.
Qantas was up 0.6 per cent to $6.45 despite pulling three Boeing 737 planes from service after finding hairline cracks, while Virgin Australia was flat after raising $150 million to help fund its attempt to bring its Velocity frequent flyer program under its full control.
Building materials company CSR was up 4.6 per cent to $4.33 after more than doubling its first-half profit to $68.8 million despite weakness across the construction market.
The Aussie dollar is buying US69.05¢, from US69.22¢ on Thursday.
All Ordinaries (XAO) 5 Day Chart
Disclaimer: The advice provided is general advice only. It has been prepared without taking into account your objectives, financial situation or needs. Before acting on this advice you should consider the appropriateness of the advice, having regard to your own objectives, financial situation and needs. Where quoted, past performance is not indicative of future performance.
Open Hours
Monday to Friday
8:00am to 5:00pm
Closed Public Holidays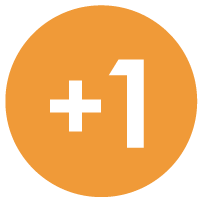 If you need to get us documents quickly, access remote support, or the MYOB Portal click the button above.
Sentinel Wealth Unit Trust T/As Plus 1 Wealth Advisors (ABN:11 408 695 672) is an Authorised Representative of Sentinel Wealth Managers Pty Ltd
(ABN: 73 108 328 294) AFS Licence 322211 | Financial Services Guide