Market Insights
3rd Febraury 2020
| | | | | | | |
| --- | --- | --- | --- | --- | --- | --- |
| CODE | PRICE | MOVEMENT | | CODE | PRICE | MOVEMENT |
| CBA | $85.26 | 1.86% | | NAB | $25.86 | 1.13% |
| BHP | $39.40 | 1.52% | | TLS | $3.84 | 0.52% |
| WBC | $25.12 | 0.48% | | WES | $45.21 | 0.69% |
| RIO | $98.77 | 1.68% | | CSL | $312.05 | -2.18% |
| ANZ | $25.75 | 0.59% | | WOW | $41.84 | 4.84% |
Market and Exchange Rates
MAJOR FOREIGN MARKETS

AUSTRALIAN DOLLAR IS BUYING

All Ords

7,121.20

0.18%

US Dollar

0.6689

Dow Jones

28,256.03

-2.09%

Euro

0.6030

FTSE-100

7,286.01

-1.30%

GB

0.5075

Nikkei 

23,205.18

0.99%

Yen

72.5515
| | | |
| --- | --- | --- |
| Oil (WTI) | 51.550 | -2.49% |
| Gold | 1,584.100 | 0.96% |
| Iron Ore | 92.900 | -0.50% |
Major Market Announcements
– Wall Street's major averages tumbled more than 1.5% on Friday, sealing its worst week in six months, as the spreading coronavirus outbreak, coupled with sluggish U.S. economic data and a mixed batch of corporate earnings, fueled concerns about global growth.
– The coronavirus is expected to hit Australian sectors exposed to the Chinese market, including tourism, education and retail, the hardest. Investment bank UBS on Friday published a report exploring the implications of the virus — which has killed 213 people — that estimated a two-month halt on China package tours could cost Australia at least $1 billion in services exports.
– Seven West Media has delayed payment for major flagship program Big Brother as shares in the television network slumped to fresh record lows ahead of its half-year financial results. The return of the hit reality-TV show, which previously aired on Ten, was announced at the company's annual "Upfronts" event last year. The program will cost between $20 million and $30 million to make, according to production sources, and will launch before the Tokyo 2020 Olympics in winter.
– Australian wine companies and grape growers have called for a $103 million federal government investment to lift exports, increase wine-tourism and protect the economic prospects of an industry hit by drought and bushfires. The local industry has also warned that removing the right of Australia to use the term Prosecco wine, which it says the European Union is pushing for as part of a free trade deal, would have a "devastating" impact and threaten its viability.
– The Murray-Darling Basin's "cop on the beat" says the impact of floodplain harvesting in northern New South Wales will be "front and centre" as part of his inquiry into interstate water-sharing rules.
Australia's share market is expected to "play follow the leader with the US" markets and open with a dip after Wall Street paused to take profit following a record-breaking start to the year.
The Dow Jones was down 603 points or 2.1 per cent, the S&P 500 fell 58 points or 1.8 per cent and the NASDAQ was down by 148 points or 1.6 per cent at the close on Friday.
"We expect to see declines in the order of that magnitude when the Australian market opens on Monday," CommSec chief economist Craig James told AAP on Sunday.
"The futures are pointing to a fall of 119 points or 1.7 per cent at the start of trade
"We're going to play follow the leader with the US," he said.
Mr James said investors were also watching the coronavirus and its impact across the globe.
"The markets seem to have digested the news fairly well
"I don't think investors are getting too gloomy
"They still believe the coronavirus and the sort of steps being made around the world are going to make this more of a short term dislocation rather than longer-term," he said.
Despite this, Mr James said the Chinese travel bans will have a significant short term impact on the Australian economy.
However, he attributed Friday's falls to a "pause" for profit-taking following a positive start to the year.
"Investors didn't' want to get too far ahead of themselves," he said.
The ASX has held up better than most markets around the world, however.
"One reason may be the lower Aussie dollar may be providing a degree of support of export markets," he said.
The week ahead kicks off with "super Monday" when data on Australian home prices, building approvals and job adverts will be released.
The Reserve Bank board meets on Tuesday. This will be followed by bank governor Philip Lowe's speech on Wednesday and the quarterly statement of monetary policy on Friday.
"It's certainly Reserve Bank-centric over the week," Mr James said
US employment figures will be released on Friday.
"There is a lot to digest," he said
Resmed Inc. (ASX: RMD) is a global company involved in the development, manufacturing, distribution and marketing of medical devices and cloud-based software applications that diagnose, treat and manage respiratory disorders including sleep disordered breathing, or SDB, chronic obstructive pulmonary disease, or COPD, neuromuscular disease and other chronic diseases.
ResMed released a very impressive result on the final day of the month, for the three months ended December 31, ResMed reported revenue growth of 13% to US$736.2 million. This took its half year revenue to US1,417.2 million, which was up 14% over the prior corresponding period.
Things were even better further down the income statement thanks to its ever-improving margins. This was thanks primarily to the benefits from product mix changes and manufacturing and procurement efficiencies.
ResMed reported net operating profit growth of 26% to US$197.8 million for the second quarter. For the first half, net operating profit came in 22% higher than the same period last year at US$368.9 million.
What we like about ResMed;
– Return on Equity (ROE) 21.59% (ROE is considered to be a measure of how effectively management is using a company's assets to create profits.
– Excellent Earnings Per Share (EPS) growth forecast; EPS reflects how much money a company makes for each share of its stock.
The healthcare industry, in general, is growing significantly. One key factor driving this growth is demographic trends of aging populations in many parts of the world. As individuals age, they're more likely to need healthcare products and services.
If you would like further information please contact us on 03 58 333 000
All Ordinaries (XAO) 5 Day Chart
Disclaimer: The advice provided is general advice only. It has been prepared without taking into account your objectives, financial situation or needs. Before acting on this advice you should consider the appropriateness of the advice, having regard to your own objectives, financial situation and needs. Where quoted, past performance is not indicative of future performance.
Open Hours
Monday to Friday
8:00am to 5:00pm
Closed Public Holidays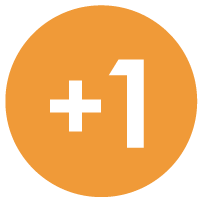 If you need to get us documents quickly, access remote support, or the MYOB Portal click the button above.
Sentinel Wealth Unit Trust T/As Plus 1 Wealth Advisors (ABN:11 408 695 672) is an Authorised Representative of Sentinel Wealth Managers Pty Ltd
(ABN: 73 108 328 294) AFS Licence 322211 | Financial Services Guide