Market Insights
29th June 2020
| | | | | | | |
| --- | --- | --- | --- | --- | --- | --- |
| CODE | PRICE | MOVEMENT | | CODE | PRICE | MOVEMENT |
| CSL | $292.74 | 2.22% | | NAB | $18.40 | 0.00% |
| CBA | $69.27 | 1.64% | | ANZ | $18.80 | 0.80% |
| BHP | $36.05 | 3.59% | | WES | $43.91 | 3.29% |
| WBC | $17.99 | 0.62% | | TLS | $3.13 | -1.57% |
| WOW | $36.39 | -0.30% | | RIO | $98.99 | 3.93% |
Market and Exchange Rates
MAJOR FOREIGN MARKETS

AUSTRALIAN DOLLAR IS BUYING

All Ords

6,011.80

1.14%

US Dollar

0.6859

Dow Jones

25,015.55

-2.84%

Euro

0.6108

FTSE-100

6,159.30

0.20%

GB

0.5553

Nikkei 

22,512.08

1.13%

Yen

73.4520
| | | |
| --- | --- | --- |
| Oil (WTI) | 38.070 | -2.25% |
| Gold | 1,780.30 | 0.55% |
| Iron Ore | 103.080 | 0.15% |
Major Market Announcements
– Wall Street's major indexes tumbled more than 2% on Friday as several U.S. states imposed business restrictions in response to a surge in coronavirus cases.
– The ASX is likely to start the week under pressure after a fairly sharp fall on Wall Street last Friday, with the Dow Jones index falling 730 points, about 2.8 per cent, while the S&P 500 fell about 2.4 per cent. With futures contract pointing to a 91 points or 1.6 per cent fall for the benchmark ASX200 at the open, the resurgence of COVID-19 cases globally is making investors sweat about how quickly the local economy can recover from the pandemic.
– Rental property owners that have had their mortgage repayments deferred due to COVID-19 can still claim the interest on their tax bills, the Australian Taxation Office (ATO) says. But those that have been awarded insurance payouts for loss of rental income due to COVID-19, bushfires or floods will still be taxed on it.
– Telstra's foray into the healthcare sector may have slipped below the radar of most investors, but after a close call in 2017 the Telstra Health business is not just alive and kicking but ready to step back into the spotlight. Led by managing director Mary Foley and the head of Telstra's InfraCo division, Brendon Riley, Telstra Health's journey closely resembles that of a Silicon Valley technology business propelled by an attractive vision and lots of cash but let down by poor execution.
– Play Travel is hoping to replicate the success of its backer Afterpay in enticing Millennial consumers to get through the coronavirus-induced squeeze on the travel sector, with the start-up's founder Andrew Paykel saying the buy now, pay later model works just as well for paying for a holiday as it does for clothes. Mr Paykel launched Play, initially called LayAway Travel, in 2015 after almost 20 years working in his family business Fisher & Paykel which was sold to Chinese appliance manufacturer Haier. The online travel agency lets customers book holiday packages, including flights and accommodation, and pay for them in weekly instalments over three to 12 months.
The Australian share market has risen strongly, with banks leading the rally following strong gains for financial stocks on Wall Street overnight.
By the close of trade, the ASX 200 was 1.5 per cent higher at 5,904 points.
The major banks were all up by more than 2 per cent, with the strongest gains made by Westpac (+3.3pc), followed by ANZ (+3pc), NAB (+2.7pc) and the Commonwealth Bank (+2.4pc).
The rise in Westpac shares came as the Federal Court dismissed an appeal by the corporate regulator ASIC, finding that Westpac did not breach responsible lending laws in making around 262,000 home loans between 2011 and 2015.
Qantas shares returned to trade after completing a $1.36 billion share placement to institutional investors.
The airline's shares slumped, down 9.1 per cent to $3.81, after raising the capital as part of its plan to deal with the coronavirus fallout, which included slashing 6,000 jobs.
However, the airline's share price remained above the discounted price of the new shares, which was set at $3.65.
Elsewhere in the airline sector, Virgin Australia's administrators have entered a sale agreement with Bain Capital, after rival bidder Cyrus Capital Partners withdrew its offer.
The Australian dollar was buying around 68.8 US cents.
BetaShares S&P/ASX Australian Technology Fund (ASX: ATEC)
ATEC is an Exchange Traded Fund (ETF) that provides investors with diversified exposure to innovative companies leading Australia's fast growing technology sector, including WiseTech Global, REA Group, Xero, Afterpay, carsales.com and many more!
ATEC can also provide further diversification benefits to existing portfolios with heavy weighting to large-cap financials and resource stocks.
 ATEC provides exposure to 51 companies, with the top 10 holdings representing 70% of the overall holding
Newly listed ETF in March 2020, although companies listed within are well known companies. ATEC was at $9.28 back in March, and is now trading at $17.03. Up 83.50% 
At all times, proceed with caution, and always follow a well-established investment plan, to ensure you take advantage of the market downturns for the potential longer term return.
All Ordinaries (XAO) 5 Day Chart
Disclaimer: The advice provided is general advice only. It has been prepared without taking into account your objectives, financial situation or needs. Before acting on this advice you should consider the appropriateness of the advice, having regard to your own objectives, financial situation and needs. Where quoted, past performance is not indicative of future performance.
Open Hours
Monday to Friday
8:00am to 5:00pm
Closed Public Holidays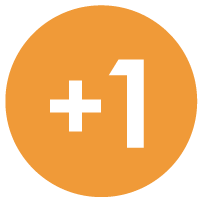 If you need to get us documents quickly, access remote support, or the MYOB Portal click the button above.
Sentinel Wealth Unit Trust T/As Plus 1 Wealth Advisors (ABN:11 408 695 672) is an Authorised Representative of Sentinel Wealth Managers Pty Ltd
(ABN: 73 108 328 294) AFS Licence 322211 | Financial Services Guide