Market Insights
28th January 2020
| | | | | | | |
| --- | --- | --- | --- | --- | --- | --- |
| CODE | PRICE | MOVEMENT | | CODE | PRICE | MOVEMENT |
| CBA | $84.94 | 1.12% | | NAB | $25.80 | 1.18% |
| BHP | $40.45 | -1.15% | | TLS | $3.88 | -0.51% |
| WBC | $25.21 | 0.68% | | WES | $44.91 | 2.02% |
| RIO | $103.18 | -2.34% | | CSL | $310.70 | 2.54% |
| ANZ | $25.90 | 1.77% | | WOW | $40.84 | 3.97% |
Market and Exchange Rates
MAJOR FOREIGN MARKETS

AUSTRALIAN DOLLAR IS BUYING

All Ords

7,203.20

0.06%

US Dollar

0.6760

Dow Jones

28,535.80

-1.57%

Euro

0.6134

FTSE-100

7,412.05

-2.29%

GB

0.5175

Nikkei 

23,343.51

-2.03%

Yen

73.5800
| | | |
| --- | --- | --- |
| Oil (WTI) | 54.050 | -2.69% |
| Gold | 1,451.500 | 0.43% |
| Iron Ore | 94.400 | -0.05% |
Major Market Announcements
– U.S. stocks suffered their worst day in over three months on Monday as China extended the Lunar New Year holiday due to a virus outbreak, fueling worries about the economic impact of containment efforts in the world's second largest economy.
– Retail giants Kmart and Target have been accused of poaching and reproducing similar designs of a string of Australian homewares businesses, including Bride & Wolfe, Olli Ella and Belle & Co. A spokesperson for Kmart and Target, both owned by Wesfarmers, declined to comment on the similarity of its stock, but said the retail giant respected the intellectual property rights of others.
– According to the latest Westpac Bank weekly economic report, the banking giant no longer expects the Reserve Bank of Australia to cut the cash rate at next week's February meeting. This follows the solid employment data that was released last week, which came in well ahead of expectations.
– Gold miners such as Newcrest Mining Limited and St Barbara Ltd could be on the rise on Tuesday after the gold price pushed higher. According to CNBC, the spot gold price has stormed 0.45% higher to US$1,578.7 an ounce.
Australian shares are poised to fall when trade begins after the long weekend amid fears the spread of the deadly coronavirus will hurt global markets.
The futures market is pointing to a 31-point drop when trade begins on Tuesday, after falls on Wall Street on Friday.
Australia's S&P/ASX200 index finished Friday up just 2.5 points, or 0.04 per cent, at 7090.5 despite worry about the coronavirus.
Blood products and influenza vaccine maker CSL drove those gains, pushing through the $310-a-share mark for the first time to close 1.1 per cent higher at $310.70.
By Monday, more than 2000 cases of coronavirus have been confirmed worldwide and 80 people have died.
A fifth Australian case of the virus was expected to be confirmed in NSW.
Stephen Innes, Asia Pacific Market Strategist at AxiCorp, says concerns about the virus continue to impact trade.
"Traders who would be typically discussing the weekend football results are now sadly focusing on mortality scores this morning," he said in a research note on Monday.
The biggest threat to the global economy is not just because the disease spreads quickly across countries through networks related to global travel, he said.
But also, because any economic shock to China's colossal industrial and consumption engines will spread rapidly to other countries through the increased trade and financial linkages.
Locally this week, investors are waiting to see the Reserve Bank of Australia's quarterly consumer price index data for the three months to December.
Inflation is a crucial consideration for the RBA in setting the cash rate, and many analysts are still expecting two rate cuts this year.
The Australian dollar was buying US68.16¢ at 9am on Monday, down from US68.46¢ at the market close on Friday.
In a well-Diversified Portfolio, positive and negative returns from the share market go hand in hand.
Of course we would hopefully think that there would be more positive months than negative months. Similarly, we would hope there would be more quarters that are positive than negative.
Generally, we do not like to look at a return from a share-based investment less than a year as it is seen as a longer-term investment, with a preferred time period of 7 plus years. The latter seems to sort out the vagaries of the market and history (the facts) which shows that the return over this time frame to be always positive. Since 31 December 1979 (40 years to 31 December 2019).
The 7-year time frame is a pretty good guide without being 100% guaranteed. Moreover, let's face it after 7 years if your capital invested (whether a lump sum or gradual investing) was less than what you put in then A REAL CAUSE FOR CONCERN.  
Some figures below highlight how just like in life generally:
"TIME IN THE MARKET HEALS ALL WOUNDS"
In this example we are using the Australian All Ordinaries Accumulation Index (being income and growth) which encompasses the top 500 companies in the Aussie share market, therefore, a well-diversified portfolio.
To explain further, the rolling return range for a short period of 3 months is negative -13.18 up to a positive of 8.68%. However, go out to 7 years and the range rolling return is positive 2.44% up to 26%. THE FACTS and FIGURES confirm that in general an investment view of a 7-year time frame or more to be ideal. 
In the end we are investing to beat inflation so the real value of our investments are in fact growing. It is proven that Growth Assets achieve this premium over inflation in the medium to long term despite fluctuations in capital values.
It is also important to highlight that most of us who have a superannuation fund would have some exposure to share markets within our own fund unless you elected not to have these types of investments. As always, we should be mindful of our overall share markets exposure whether ordinary, superannuation and/or pension investments.
If this is of interest to you, please do not hesitate to contact us to discuss your options further.
All Ordinaries (XAO) 5 Day Chart
Disclaimer: The advice provided is general advice only. It has been prepared without taking into account your objectives, financial situation or needs. Before acting on this advice you should consider the appropriateness of the advice, having regard to your own objectives, financial situation and needs. Where quoted, past performance is not indicative of future performance.
Open Hours
Monday to Friday
8:00am to 5:00pm
Closed Public Holidays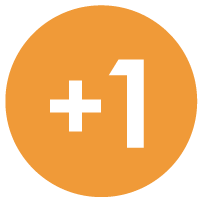 If you need to get us documents quickly, access remote support, or the MYOB Portal click the button above.
Sentinel Wealth Unit Trust T/As Plus 1 Wealth Advisors (ABN:11 408 695 672) is an Authorised Representative of Sentinel Wealth Managers Pty Ltd
(ABN: 73 108 328 294) AFS Licence 322211 | Financial Services Guide